Kyle Hanagami releases 'Love In the Dark'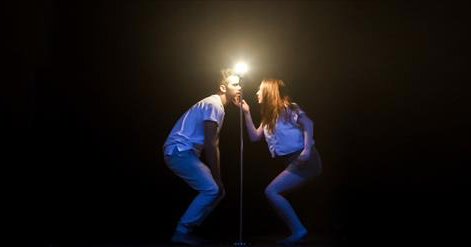 Choreographer Kyle Hanagami has released his latest dance film project set to the Leroy Sanchez cover of Adele's "Love In The Dark". He noted on the YouTube post that he put his heart and soul into this choreography. Watch the film below.
"Living and working in Los Angeles is draining," Hanagami shared on his Instagram handle @kylehanagami. "It's like everyone is screaming at you: Screaming for your attention, your time, your money. Sometimes you just have to close your eyes and breathe just to drown out the noise. It's crazy how loud the world can be."
He continued, "A couple years ago, I was sitting in the Emergency Room because I was really sick. Let me tell you, the hospital is a noisy place. My eyes were closed so tight that my nose wrinkled up and I was taking deep breaths like I was at core power yoga. The doctor came in. 'You have Leukemia.' Everything went silent. I slowly opened my eyes but the world was completely pitch-black. I could have waved my hand right in front of my face and not been able to see it. I was terrified. I've always been scared of the dark and this was definitely the cherry on top. But I had to take a second to remind myself: When everything goes dark, you're able to see even the slightest glimmer of light."
Hanagami, who serves as the Supervising Choreographer for Jennifer Lopez and World Of Dance, recently worked with Nick Jonas for his performance of "Find You" at the 2017 American Music Awards this month. Learn more about this major industry influencer at www.kylehanagami.com.