L.A. Dance Workout launches online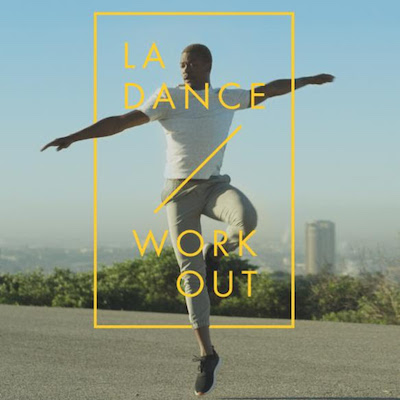 As of October 7, L.A. Dance Project's fans, dance lovers and fitness buffs throughout the U.S. now have access to a revolutionary online fitness platform from L.A. Dance Project in collaboration with BETC LA: The L.A. Dance Workout.
Promised to be "no ordinary online exercise videos", L.A. Dance Workout gives you a choice of 31 different workouts using a custom-designed interactive player that lets you start, stop, rewind and fast forward, or mix and match to create your own personalized exercise routine.
These elegantly crafted and choreographed videos led by the energetic, graceful and creative dancers of the L.A. Dance Project (LADP) were filmed on location in L.A. Each one is a work of art that beautifully captures some of today's best dancers against the spectacular backdrops of Los Angeles.
What's more, each dance-inspired exercise routine has been set to a carefully curated playlist of tracks from some of today's most cutting-edge musicians like Aska Matsumiya, Scratch Bandits Crew, Clovis XIV and Mai Lan. LADP promises that "never before has exercise been so fun, stylish and creative."
Each workout is designed to connect participants with the art of dance and the joy of fitness in a way that works with - not against - their body, helping them to improve overall wellness, obtain a leaner and stronger figure, and improve their posture, flexibility, endurance, agility and strength.
"We all recognize the benefits of feeling fit and well," says Benjamin Millepied. "We can feel it in our coordination, movement and in our heart. I created L.A. Dance Workout so that everyone can enjoy that incredible feeling of joy, well-being and freedom that dance and exercise can bring."
Subscriptions start at just $14.99 for one month, or $35.99 for three months. Learn more at www.ladanceworkout.com.
---