Last chance to see 'Swing Kids' in cinemas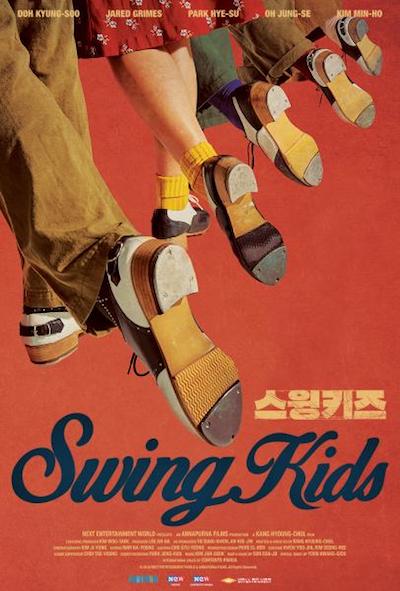 A new film spotlighting tap dance opened in North America just before the holidays. In case you missed it, Swing Kids by Korean hitmaker Hyeong-Cheol Kang is still being shown in select U.S. and Canadian theaters on January 4 and 11.
Described as a "swinging musical drama set during the Korean War", Swing Kids follows soldiers at a POW camp who plan a tap show. At first it's just to distract themselves and other prisoners from their struggle, but then it becomes a place where they can experience freedom, even if just for a moment. The troupe is led by a former Broadway dancer, played by real-life tap dancer and choreographer Jared Grimes.
At the recent Golden Trailer Awards in NYC, Swing Kids received the Best Foreign Holiday Trailer Award. In addition to America, the film has also been playing in Taiwan, Australia, New Zealand, Hong Kong and Macau.
The Hollywood Reporter dubbed the movie "a hybrid anti-war movie and tap-crazed dance film", noting that popular K-pop star Kyung-soo Do (better known by his stage name, D.O.) was involved.
For more information on upcoming cinema showings, visit www.wellgousa.com/films/swing-kids.