Leap! to launch 5th Anniversary Season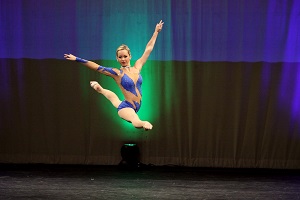 Leap! National Dance Competition is coming to a city near you in 2016. Celebrating its 5th anniversary season, it will tour to 15 cities in 12 states.
Directed by Drew Vamosi, Leap! is a unique dance event for many reasons. Firstly, it's the only dance competition with a separate leaping competition at each event. Secondly, it features two levels of competition: the "SKIP!" level (available for the recreational dancer) and the "LEAP!" level (for dancers with a more competitive background.)
It's also distinctive for its popular all-male judging panel, its audience giveaways and its state-of-the-art lights and sound equipment.
Kicking off in Las Vegas at the Cashman Theater on February 5-7, Leap! will then tour to: Sacramento and San Diego, CA; Omaha and Norfolk, NE; Boston, MA; Tampa and Fort Lauderdale, FL; Virginia Beach, VA; Winston-Salem, NC; Bismarck, ND; Des Moines, IA; Kansas City, MO; Minneapolis, MN; and Chicago, IL.
For further information, click here or visit www.leapcompetition.com.
To learn more about other dance competitions and conventions happening all across North America, check out Dance Informa's 2015-16 Dance Competition & Convention Guide.