Learn about Injury Prevention at Steps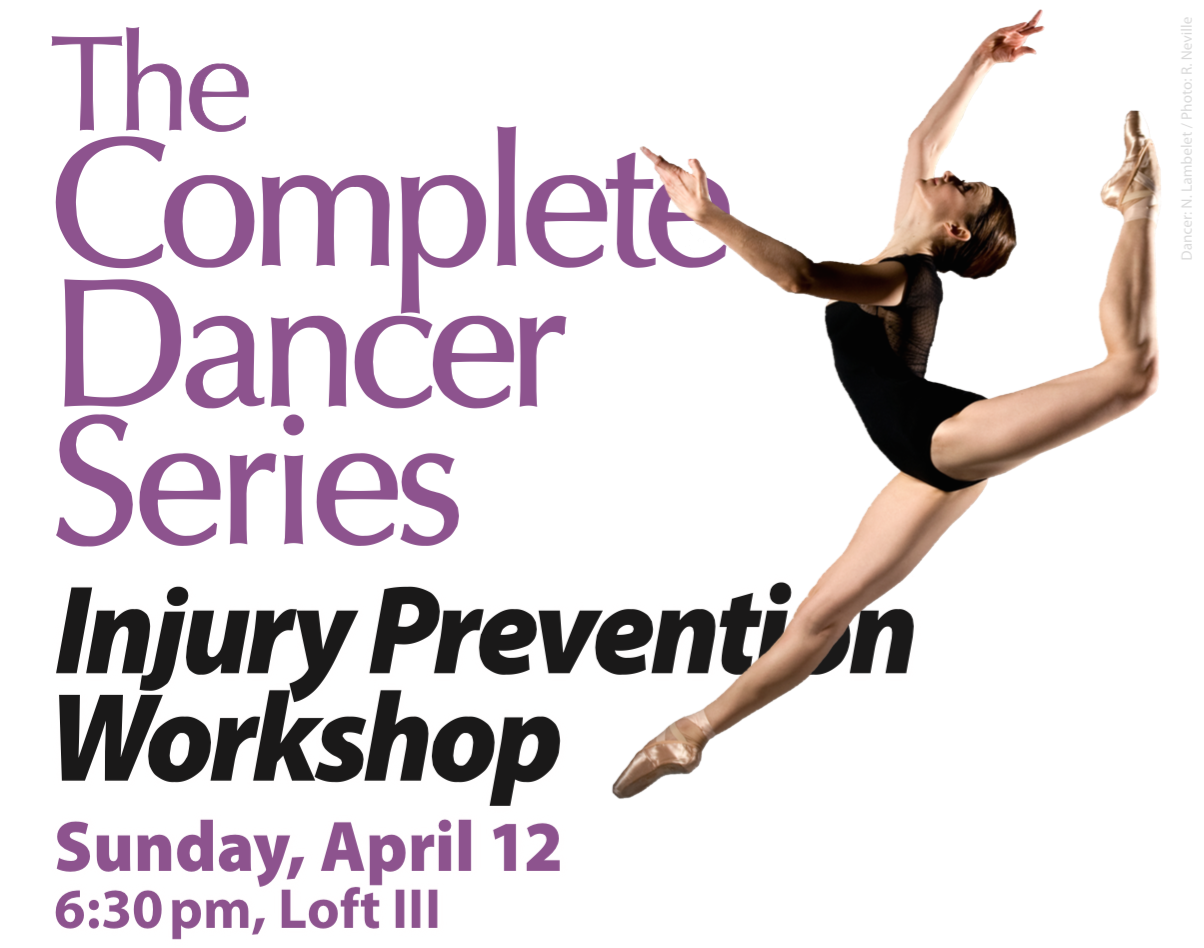 The School at Steps in New York City will close its 2014-15 Complete Dancer Series on Sunday, April 12 at 6:30 p.m. with the Injury Prevention Workshop. This event will discuss ways to prevent and recover from dance injuries.
The panel includes: Nutritionist Rachel Fine; Leigh Heflin from The Harkness Center for Dance Injuries; School at Steps' Pre-Professional student Lucy Panush; Pilates instructor and Steps Faculty member Robin Powell; Dr. Andrew Price, associate professor of Orthopedic Surgery at New York University Hospital/Hospital for Joint Disease; and special guest Ashley Tuttle, former American Ballet Theatre principal and Tony Award nominee for Broadway's Movin' Out.
Dancers, dance parents and teachers of all dance disciplines will gain valuable information on topics such as the importance of a strong core, the role of physical therapy in a dancer's recovery and how to maintain a strong skeletal structure. Ashley Tuttle will offer a firsthand account of her own injury and recovery process.
The Complete Dancer Series is a major component of The Health and Wellness Program at The School at Steps. Consisting of three annual events, the program is designed to broaden the dance education of students by including resources and guidance on issues including physical therapy, nutrition, emotional wellness and other supplemental services. Events in the past have included College Day, Healthy Body Workshop, Pointe Shoe Workshop & Fair, and Ask the Pros, all designed to help and educate about the dance world, on stage and behind the scenes.
Tickets are $10, with group and studio discounts available. For more information, head to stepsnyc.com.