Lincoln Center's 43rd season of outdoor shows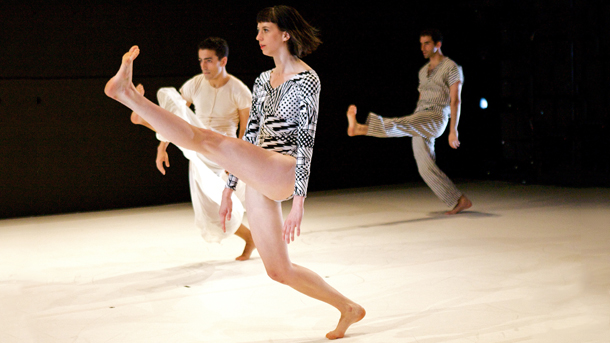 The schedule for this summer's Lincoln Center Out of Doors festival, which runs from July 24 to August 11, was announced on Tuesday, April 30 by Bill Bragin, Lincoln Center's Director of Public Programming. More than 100 free performances are set to take place across the plazas of Lincoln Center during three weeks. Twenty-one premieres and debuts highlight this latest edition of one of the country's longest-running, free, summer outdoor festivals.
This summer Lincoln Center Out of Doors joins the world-renowned Kronos Quartet in an unprecedented, extended collaboration to kick off the opening week of the festival. KRONOS at 40, a "festival within a festival" curated in collaboration with Kronos to mark its 40th anniversary, unfolds with 28 concerts and events, 12 premieres and five Lincoln Center commissions and co- commissions, all set to take place from Wednesday, July 24 through Sunday, July 28.
With daily appearances by Kronos and with special guests, there will also be performances by Red Hot + FELA LIVE! with Tony Allen and Superhuman Happiness heading an all-star line-up; Mark Dendy Dance & Theater Projects, My Brightest Diamond, Emily Wells, Found Sound Nation, The Gloaming, Elena Moon Park, Dan Zanes, OzoKidz/Ozomatli, Jacob Garchik's The Heavens, Asphalt Orchestra and more.
Bragin said, "One of the ideas at the heart of Lincoln Center Out of Doors is creating a space where a multiplicity of cultures, ideas and expressions are shared and celebrated, reflecting the world in which we live… With Kronos Quartet, we are lucky to collaborate with kindred spirits who are equally committed to creating revelatory and celebratory experiences with artists of the highest caliber."
Kronos Quartet founder and Artistic Director David Harrington said, "KRONOS at 40 is an amazing opportunity for us to share where our work is now and where it's heading in the future. The week will include music from many corners of the landscape."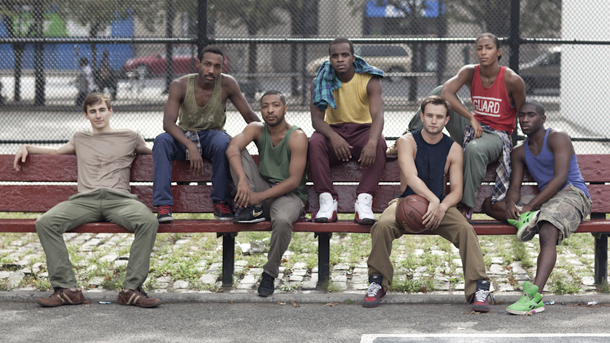 Week two and three of the festival will feature Dance Heginbotham and Kyle Abraham's Abraham.in.Motion. Dance Heginbotham and Raymond Scott Orchestrette will present the world premiere of Manhattan Research, a highly structured and technically rigorous new work based on the music of midcentury maverick Raymond Scott. Kyle Abraham and Abraham.in.Motion's work Pavement will share a bill with The Living Word Project, which will perform Marc Bamuthi Joseph's Word Becomes Flesh. These two powerful hip-hop infused performance pieces grapple with issues of history, masculinity and shifting identities.
Other highlights of week two and three include Rubén Blades in concert; A Tale of Two Nations, a U.S. debut of Northeast Brazil's Maracatu Nação Estrela Brilhante in a world premiere collaboration with New York's Nation Beat; Festival au Désert: Caravan for Peace with N.Y. debuts by Mali's Mamadou Kelly, Imharhan / Tartit and Morocco's Aziz Sahmaoui & University of Gnawa; La Casita, 15 music and spoken word artists; Amanda Palmer & the Grand Theft Orchestra; and the "Roots of American Music" 30th Anniversary with performances by Nick Lowe, Bobby Rush, The Crickets' Farewell Show, Allen Toussaint, Motown's Brian and Eddie Holland and Jason Isbell.
Program details and a chronological listing of events for Lincoln Center Out of Doors festival can be found at LCOutofDoors.org. Events take place on Lincoln Center's Plazas between Broadway and Amsterdam Avenues, from West 62nd Street to West 65th Street. Call 212-875-5766 to request a brochure.
Inaugurated in 1971, Lincoln Center Out of Doors began as a small festival of street theater in collaboration with Everyman Theater (co-founded by actress Geraldine Fitzgerald.) Over its 42-year history, Out of Doors has commissioned more than 100 works from composers and choreographers and presented hundreds of major dance companies, renowned world-music artists, and legendary jazz, folk, gospel, blues and rock musicians. This season will mark the festival's 43rd year.
Photo (top): Dance Heginbotham with the Raymond Scott Orchestrette will perform on Thursday, August 8 in Damrosch Park as part of Lincoln Center's Out of Doors 2013. Photo courtesy of Lincoln Center. Photo (below): Kyle Abraham and Abraham.in.Motion's Pavement will be presented on Thursday, August 1 at the Damrosch Park Bandshell as part of Lincoln Center's Out of Doors 2013. Photo by Carrie Schneider.