Lionel Popkin presents 'Oedipus' project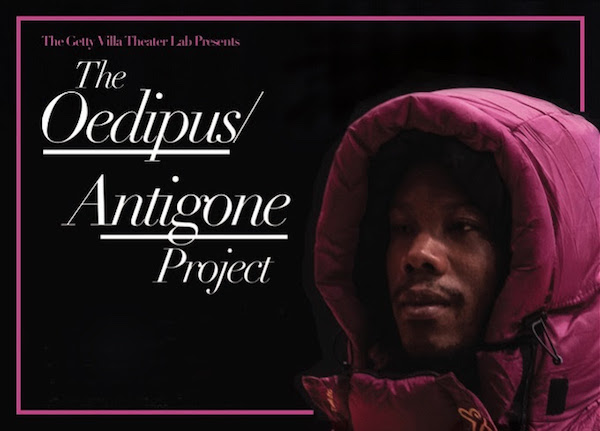 The Theater Lab Series at the Getty Villa in Los Angeles begins this month with the workshop showing of The Oedipus/Antigone Project, an evening-length multimedia performance by choreographer and UCLA professor Lionel Popkin.
Popkin's work considers the journey that Oedipus and Antigone take from Thebes to Colonus—events that take place in the gap between two of Sophocles' best-known plays—to examine what it means to exist in in-between places. Popkin asks: What happens when you know you have to leave, but you don't know where to go? What is the impact of migration on a body?

Performances run from Friday, March 8 to Sunday, May 10, 2019 at the Getty Villa in Malibu.
The Oedipus/Antigone Project speculates on the father-daughter duo's struggle to protect each other and to navigate a civic code that confounds them, creating a powerful contemporary examination that resonates with our searching times.
Popkin notes, "The work traces a tale between lands, between two plays, and takes up the undocumented journey of Oedipus and Antigone as they flee from a state run by a despot, and cling to each other as only family can."
Popkin's work of dance theater evokes an elliptical narrative within the space Sophocles leaves open between Oedipus the King and Oedipus at Colonus, interweaving images of topographical maps, complex shadow play, personal and performative immigrant stories, and resilient dancing in order to question contemporary notions of displacement, exile and homeland.
Danced by Popkin and Barry Brannum, The Oedipus/Antigone Project is a multidisciplinary performance that features an impressive collaborative team, including live video design by Bessie Award-winning designer Meena Murugesan, an original score by composer Aaron Drake, lighting design by Chris Kuhl and costuming by Marcus Kuiland-Nazario. Tickets are only $7 and are available now at getty.edu or by calling 310-440-7300.