'Live From Lincoln Center' airs 'Curtain Up'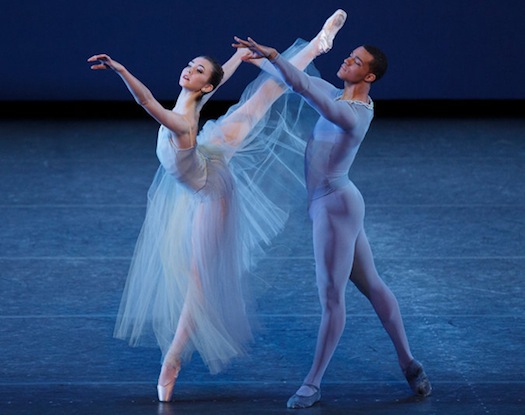 This weekend, the broadcast of "Live From Lincoln Center" will air "Curtain Up: The School of American Ballet Workshop Performance" on most PBS stations across the country, beginning tonight, Friday, December 12.
This broadcast will document the performance that occurred six months ago in the spring, honoring the prestigious school's 80th anniversary with four works by George Balanchine: Serenade, Act III from Coppélia, Act III of Swan Lake and the final movement of his Western Symphony.
The program was directed by Matthew Diamond, with camerawork showcasing both close-ups and distance shots of the dancers. In their graduation performance, the dancers radiate tremendous energy, attention to detail and showmanship.
"Even if you know this choreography, details of musicality hit you with terrific freshness, almost as if you were dancing these steps yourself: You don't just see and hear how they are danced and to which beats and phrases, you feel it in your body," wrote dance critic Alastair Macaulay for The New York Times.
Peter Martins, ballet master in chief at New York City Ballet, as well as co-director of the school, shortly introduces the program.
Check your local listings to see if it is playing where you are: http://to.pbs.org/12CzT1B
Photo: Dancers Addie Tapp, now in the Boston Ballet, and Preston Chamblee, now a NYCB apprentice, in George Balanchine's Serenade at SAB's 2014 Workshop Performance. Photo by Paul Kolnik, courtesy of Live From Lincoln Center.