Louisville Ballet's 'Choreographers' Showcase'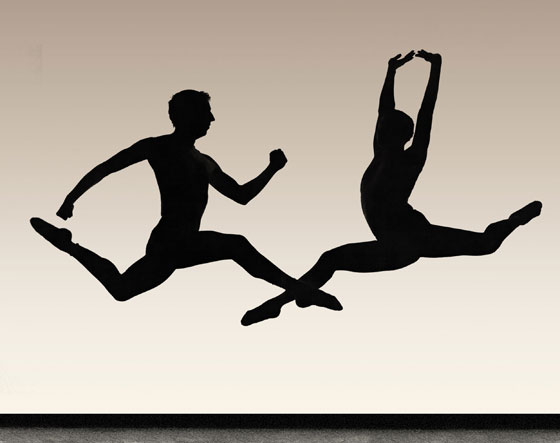 Louisville Ballet, the official ballet of the commonwealth of Kentucky, is offering audiences a first look at new pieces created and performed by the artists of the company Thursday through Saturday, Jan. 24 – 26 at 8 p.m.
This unique event will allow the public to have a more intimate understanding of the choreographic process, as well as get a sneak peak at upcoming works.
This year, audiences will witness exciting debuts by both veteran choreographers and new faces from the company and trainees. Works will be presented by Helen Daigle, Justin Michael Hogan, Claire Horrocks, Rob Morrow, Ben Needham-Wood,
Brandon Ragland, Sanjay Saverimuttu, Ryan Stokes, Ashley Thursby and Katarina Walker.
Louisville Ballet, originally founded in March 1952 as a civic ballet company, is now a professional ensemble led by Artistic Director Bruce Simpson. It has 70 world-premiere ballets to its credit and a repertoire of over 150 works by such choreographers as Sir Frederick Ashton, Erik Bruhn, George Balanchine, Antony Tudor, John Cranko, Twyla Tharp, Paul Taylor, David Parsons, Eugene Loring, André Prokovsky and Domy Reiter-Soffer.
The company is perhaps most recognized for being the only regional company with which Mikhail Baryshnikov has performed in repertoire productions. He danced with the company during the 1978-79 and 1979-80 seasons, after which the Louisville Ballet supported his performances in Dallas and Houston.
While Friday and Saturday performances for the Choreographers' Showcase are sold out, tonight's performance has tickets remaining. Tickets for these in-studio performances are available for purchase at the Louisville Ballet Box Office by phone at (502) 583-2623 or in-person at 315 E. Main Street. All performances begin at 8 p.m.
For a subscriber, individual tickets are $20. For a non-subscriber, ticket prices are $25 each. Performances take place at the Louisville Ballet Studios at 315 E. Main Street.
For more information on the Louisville Ballet or this performance series, visit www.louisvilleballet.org. Next, on March 1 and 2, the company will present Romeo & Juliet, choreographed by Alun Jones and Helen Starr.
Photo courtesy of the Louisville Ballet.