Love on your feet this Valentine's Day!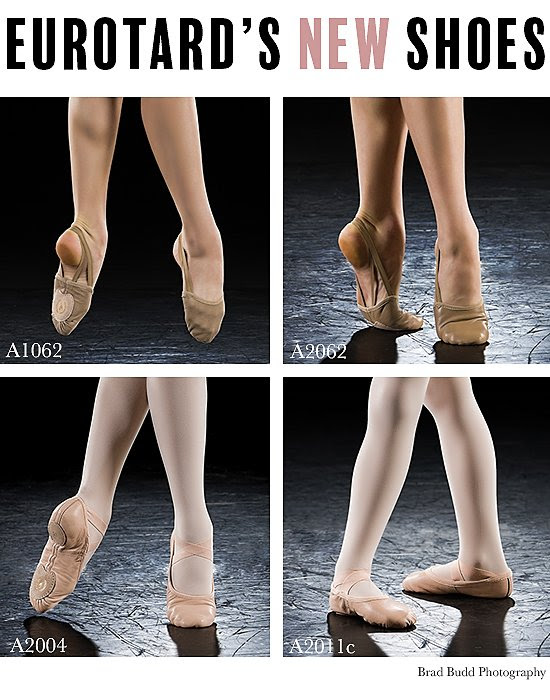 Eurotard Dancewear is expanding its amazing shoe collection! The new Tilt Canvas Half Sole Shoe is a beautiful shade of tan that effortlessly blends into the skin, and features two strategically placed straps that are designed to stay put.
The Hinge Leather Half Sole Shoe shares the same design and construction of the Tilt, but in a premium, full grain leather. Both half sole shoes feature a brushed cotton interior for comfort and breathability.
Eurotard's Coupé Split Sole Leather Ballet Shoe can persuade even the strongest of canvas loyalists to add this shoe to their collection. This fantastic shoe strengthens feet with its top quality, full grain leather and is complete with an elastic casing in the arch to show off a beautiful pointe.
Lastly, the Passé Full Sole Leather Ballet Shoe is perfect for young dancers needing to strengthen their arches without having to worry about a drawstring (or the heel slipping off) thanks to the pre-sewn crisscross elastic.
Just in time for Valentine's Day… your SOLE mate is here! See the collection at Eurotard.com!
Shoe photos by Brad Budd Photography.