Lucy Sexton Steps Down as Executive Director of The Bessies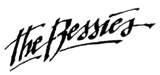 The Steering Committee of the NY Dance and Performance Awards, The Bessies, announced today that Lucy Sexton, who has served as Executive Director of The Bessies since 2009, is stepping down to expand her work in cultural advocacy with New Yorkers for Culture & Arts and to pursue new creative projects. She will continue in an advisory role until the end of January 2020. Michele Thompson joins the organization as Interim Executive Director.
"We are delighted to have Michele on board during this period of transition," said Wechsler. "An innovative leader, Michelle brings a wide range of arts management experience to The Bessies. She will work closely with the Steering Committee and Managing Director Heather Robles to guide The Bessies into the next phase of the organization."
The NY Dance and Performance Awards have saluted outstanding and groundbreaking creative work in the dance field in New York City for 35 years. Known as "The Bessies" in honor of revered dance teacher Bessie Schönberg, the awards were established in 1984 by David R. White at Dance Theater Workshop. They recognize outstanding work in choreography, performance, music composition, and visual design. Nominees are chosen by a selection committee comprised of artists, presenters, producers, and writers. All those working in the dance field are invited to join the NY Dance and Performance League as members and participate in annual discussions on the direction of the awards and nominate members to serve on the selection committee.
For further information visit: www.bessies.org