Luminarium explores dreams in new work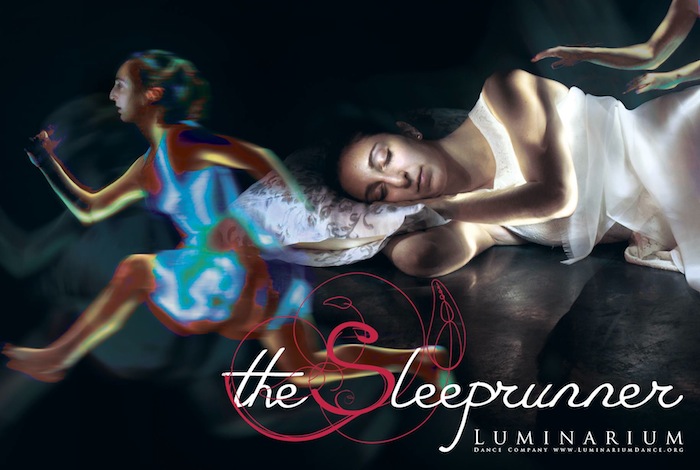 This December, Luminarium Dance Company presents its newest feature-length production, The Sleeprunner. The premiere will transform the space at the Multicultural Arts Center in Cambridge, Massachusetts into a dynamic dream world while highlighting the company's signature imaginative choreography, lighting and scenic design.
Created by Artistic Directors Merli V. Guerra and Kimberleigh A. Holman, The Sleeprunner is a full-length, continuous exploration through the world of dreams. Audiences will watch as the company's nine performers guide the constantly-evolving production from the moment of drifting off to sleep, to what happens when one's eyes close, through a boundless and vivid dreamscape.
The Sleeprunner will be performed over two weekends on December 5-6 and 12-13 at 8 p.m. Performers include Rose Abramoff, Tyler Catanella, Melenie Diarbekirian, Nikki Girroir, Merli V. Guerra, Amy Mastrangelo, Katie McGrail, Gabby Pacheco and Jay Polite. For more information, visit www.luminariumdance.org.
Luminarium will also perform at the Shine the Light Festival on Sunday, December 14. Inspired by the beautiful stained glass windows in Temple Shalom's sanctuary in Newton, the festival celebrates the power of light and art.
Image courtesy of Luminarium Dance Company, featuring photos by Larry Pratt.