Mark Stuart Dance Theatre in 'Standard Time'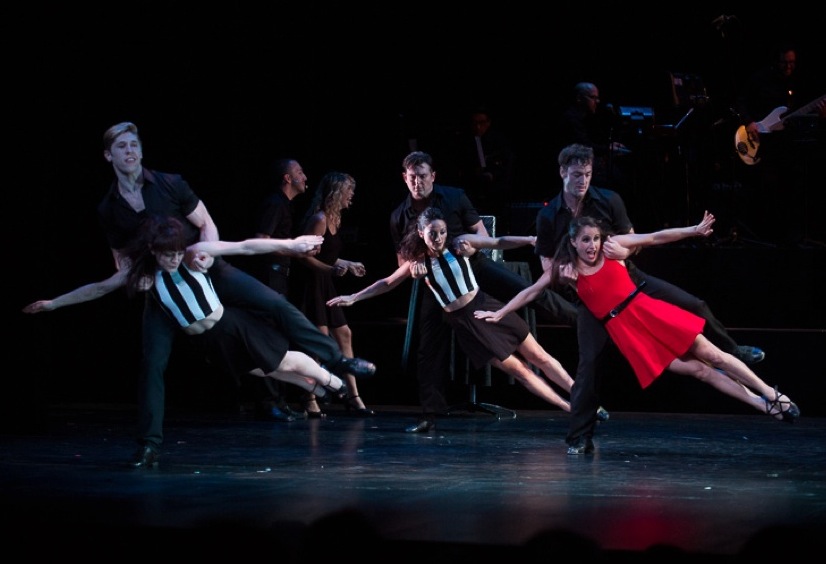 After debuting Standard Time last September at the Fulton Theatre in Lancaster, Pennsylvania, Mark Stuart Dance Theatre will present the dance-musical again at the F.M. Kirby Center in Wilkes-Barre, Pennsylvania in May.
Conceived, directed and choreographed by Artistic Director Mark Stuart, Standard Time is a celebration of love's power to defy societal barriers. Using MSDT's explosive brand of movement and storytelling, the production follows three separate, period-specific love stories set against the backdrops of the Great Depression, the Civil Rights movement, and today's fast evolving attitudes towards gay acceptance. Danced to hit standards from the 1930s, 1960s and the 2000s respectively, the show features 14 dancers, four vocalists and a five-piece orchestra.
Under the artistic direction of award-winning choreographer Mark Stuart, MSDT expresses the physical and emotional rawness of human relationships through a bold and explosive blend of dance movement. MSDT has been featured in films, commercials, music videos, on Broadway, at the international Jacob's Pillow Dance Festival, and in an exclusive performance for Madonna.
In this new Broadway-bound dance musical Standard Time, the company brings together a stunning array of dance styles and backgrounds, featuring an all-star cast of Broadway performers from Movin' Out, Memphis, Wicked, Come Fly Away, Lion King, In the Heights, Spiderman, Billy Elliott and former members of legendary dance companies such as Parsons Dance, Momix, Hubbard Street and Pilobolus.
Standard Time will come to the F.M. Kirby Center on Friday, May 23 at 8 p.m. Tickets for this one-night-only special event are now on sale and can be purchased at the Kirby Center Box Office, online at www.kirbycenter.org or by phone at 570-826-1100. For more information or to watch a video preview of the production, visit www.msdt-standardtime.org.
Photo: Dancers of Mark Stuart Dance Theatre perform in Standard Time. Photo courtesy of Mark Stuart Dance Theatre.