Martha Graham Dance Company announces the 2019–20 season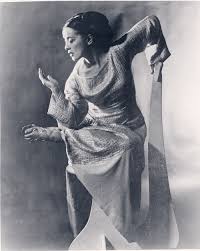 The Martha Graham Dance Company announces the 2019–20 season of its popular Studio Series, which offers audiences a behind-the-scenes look at the work of the Company in the intimate setting of the Martha Graham Studio Theater in New York. The events in the Studio Series revolve around The EVE Project, the Company's season theme celebrating female empowerment and the 100th anniversary in 2020 of women's right to vote.
Two Graham Deconstructed events will feature Steps in the Street and Circe. These evenings offer an opportunity to view the Graham dances up-close and to hear about the artistic and historical context of their creation from Artistic Director Janet Eilber. Two NEW@Graham programs—one with Troy Schumacher and another with Andrea Miller—provide a look inside the creative process of new works being created for the Company. The Studio Series also includes a special holiday event featuring Graham 2 in Martha Graham's magical The Owl and the Pussycat, a Merce Cunningham and Martha Graham event presenting the relationship of the physical techniques each developed, and the fourth annual NEXT@Graham festival, which showcases the work of emerging choreographers. Audiences are invited to come early and enjoy a glass of wine before each event.
Tickets and subscriptions can be purchased at www.marthagraham.org/studioseries.
Image courtesy of Martha Graham Dance Company