McCallum Theatre's 20th Anniversary Choreography Festival wraps up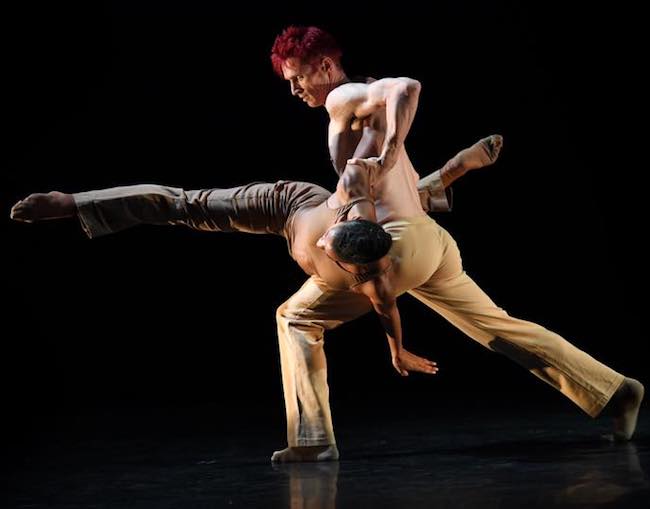 McCallum Theatre in Palm Desert, CA recently presented its 20th Annual Choreography Festival. Exciting original choreography by dance makers from across the nation was premiered at this one-of-a-kind festival on November 11 and 12.
Every year, the Festival features a choreography competition in two divisions, educational opportunities including workshops and residencies, and honors those who have made outstanding contributions to dance through a Lifetime Achievement Award.
This year's Finalists, selected by a distinguished Festival screening panel from 136 submissions, came from all over the country. Their works were performed before an audience and a panel of judges. Over $26,000 in cash was up for grabs. Finalists included festival favorites as well as a large number of choreographers new to the competition.
"Our Choreography Festival continues to engage and expand its reach. Over the years we've earned a great name thanks to our genuine dedication to nurture and support emerging artists, and the desert communities have wholeheartedly embraced this event as an annual highlight," said Kajsa Thuresson-Frary, Festival producer and McCallum's long-time Director of Education, before the event.
Choreographers/companies featured in the Professional Division on Saturday, November 11 were Suzanne Haag/Eugene Ballet Company (Eugene, OR), Michael Nickerson-Rossi/Nickerson-Rossi Dance (West Chester, PA), Nicole Berger/Company Rhome (Los Angeles, CA), Gregory Dolbashian/The DASH Ensemble (New York, NY), Viktor Kabaniaev/Kabaniaev and Dancers (San Francisco, CA), David Morse/Cincinnati Ballet (Cincinnati, OH), Vanessa Owen & Gavin Stewart/Stewart Owen Dance (Asheville, NC), Jenn Freeman/Freemove Dance (New York, NY), Mari Meade/Mari Meade Dance Collective (New York, NY) and Manuel Vignoulle/M/motions (New York, NY).
In the end, Manuel Vignoulle walked away with the 2017 Choreography Festival Grand Prize Award for his powerful pas de deux Black and White, which was beautifully performed by himself and Rena Butler. Vignoulle previously danced with Cedar Lake Contemporary Ballet in New York and Ballet du Grand Théâtre de Genève in Switzerland. He's been an assistant choreographer for Alvin Ailey American Dance Theater, Het Nationale Ballet and State Theatre (South Africa). He's been commissioned by Ailey II, Whim W'him, Makers Dance Company, Satellite Collective, 10 Hairy Legs, Ballet Arkansas, Chicago Repertory Ballet, Periapsis Music & Dance, Peridance Contemporary Dance Company, Steps Repertoire Ensemble and others.
Finalist David Morse of the Cincinnati Ballet took home the Second Place Award with Short Ride in a Fast Machine, danced by Christina LaForgia Morse and Taylor Carrasco.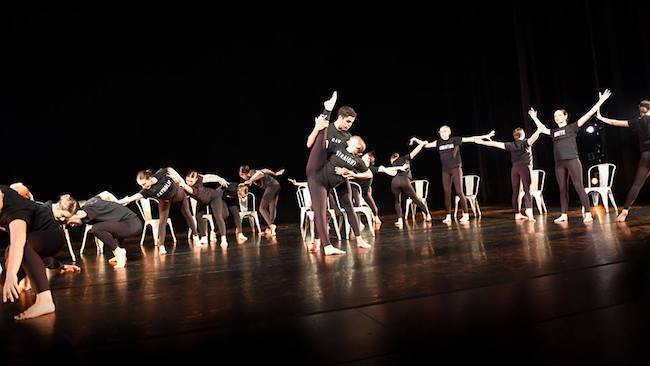 Choreographers/companies featured in the Pre-Professional Division on Sunday, November 12 were Conny Mathot (Los Angeles, CA), Adrian Aguirre/Uno Mas (Dallas, TX), Mady Beighley (Lindon, UT), Rex Wheeler/Maple Youth Ballet (Irvine, CA), Nicole Hagen/Chapman University (Orange, CA), Ami Mattison/Mattidance (Los Angeles, CA), Hexagon Dance Collective (Los Angeles, CA), Jacob Montoya/Hawkins Contemporary Jazz Company (Folsom, CA), Megan Pulfer/Emergent Dance Company (Huntington Beach, CA), Amanda Garcia/Chapman University (Orange, CA), Jenn Freeman/Miami Dance Collective (Miami, FL), Justin Pham/USC Glorya Kaufman School of Dance (Los Angeles, CA) and Summer Cantrell/Maple Youth Ballet (Irvine, CA).
At this Sunday division, Jacob Gutiérrez-Montoya walked away with the 2017 Grand Prize for his piece Glory, which was powerfully danced by Hawkins Contemporary Dance Company.
Jenn Freeman won the Second Place Award with Until Your Eyes Are Open, performed by Miami Dance Collective.
In addition, the Festival presented the 2017 Lifetime Achievement Award to Tony Award-winning choreographer, tap dancer and producer Savion Glover on Saturday night. His Broadway and film credits include The Tap Dance Kid, Black & Blue, Jelly's Last Jam, Bring in 'da Noise Bring in 'da Funk, the movie Tap with Gregory Hines and Sammy Davis, Jr. and Spike Lee's Bamboozled. His choreography can be seen in the Academy Award-winning 2006 Warner Brothers' Happy Feet and Happy Feet 2, and most recently in the acclaimed Broadway musical Shuffle Along.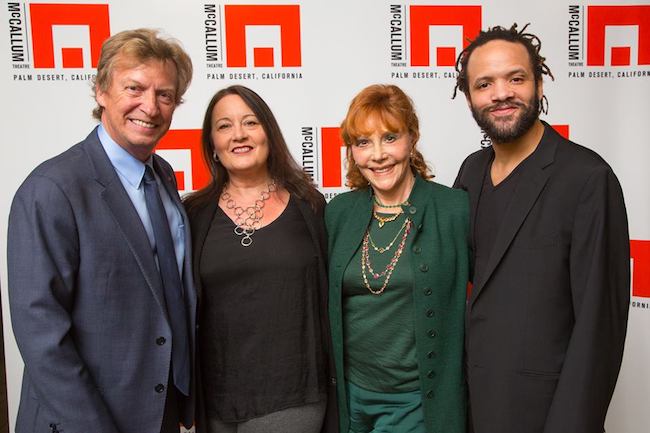 Glover has enjoyed dancing on concert stages throughout the world with legendary jazz musicians. In his hometown of Newark, NJ, Glover established The HooFeRzCLuB School For Tap as well as Savion Glover Productions, a team-based organization that seeks to provide quality production and project management services for tap dancers.
The 20th Annual Choreography Festival also included dynamic outreach projects, among them the East Valley Dance Project, officially in its 11th year. These projects gave dancers from local studios and students from Desert Mirage High and Toro Canyon Middle Schools in Thermal an opportunity to explore and create with professional choreographers. Participants in the projects learned an original piece of choreography and performed on the McCallum stage in conjunction with the Division II performance on November 12.
For more information on McCallum Theatre's annual Choreography Festival, visit www.mccallumtheatre.com.
Photos: Black and White by Manuel Vignoulle (top); Glory by Jacob Gutierrez-Montoya (left); and Savion Glover with friends like Nigel Lythgoe and Glorya Kaufman (right). Photos courtesy of McCallum Theatre.
---