Miami City Ballet School to host Open House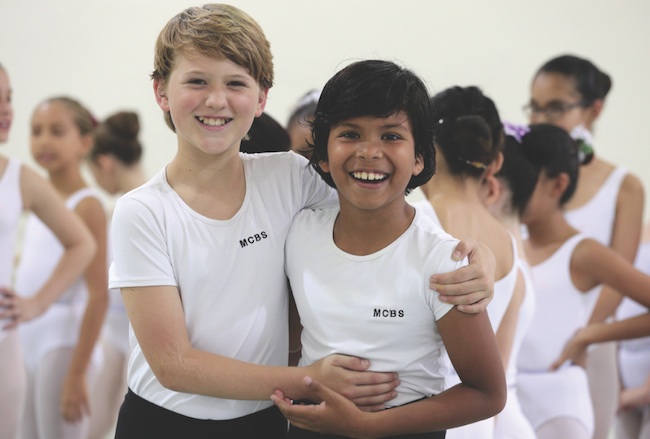 The Miami City Ballet School is hosting a free Open House on Saturday, August 10 from 10 a.m. to 4 p.m., featuring free half-hour beginning adult ballet, modern and jazz classes, as well as creative movement classes for children, a Pilates mat class and a tour of the dance studios.
"If your child has expressed interest in studying dance – or if you have ever wanted to try a dance class for yourself – August 10 is your day to do it," said Roberto Santiago, Public Relations Manager for Miami City Ballet School.
Anyone aged 14 and over – regardless if they have any dance experience – can come in to take a free 30-minute ballet, modern or jazz class. Miami City Ballet School will offer open classes to anyone in the community who wants to learn how to dance.
On the same day, placement auditions for the upcoming school year will be taking place for the Miami City Ballet School.
Parents who have a son between the ages of 7 and 9 who possesses musicality, focus and a natural sense of movement can have him audition to earn a scholarship to study at Miami City Ballet School. No prior dance training is necessary.
Also, girls aged 7 to 13 who have dance training can audition, as well as talented girls and boys ages 14 to 18 who have what it takes to audition for the Pre-Professional Program.
For parents who have a boy or a girl age 3 to 6, they can enroll them in the school without having to audition at all.
Miami City Ballet School is located at 2200 Liberty Avenue in South Beach, across the street from the Bass Museum and the Miami Beach Public Library. For information on the Open House or on audition guidelines, requirements and fees, call the Miami City Ballet School at 305-929-7007 or visit www.miamicityballet.org.
Photo: Miami City Ballet School students. Photo © Daniel Azoulay.