Miami City Ballet to present world premiere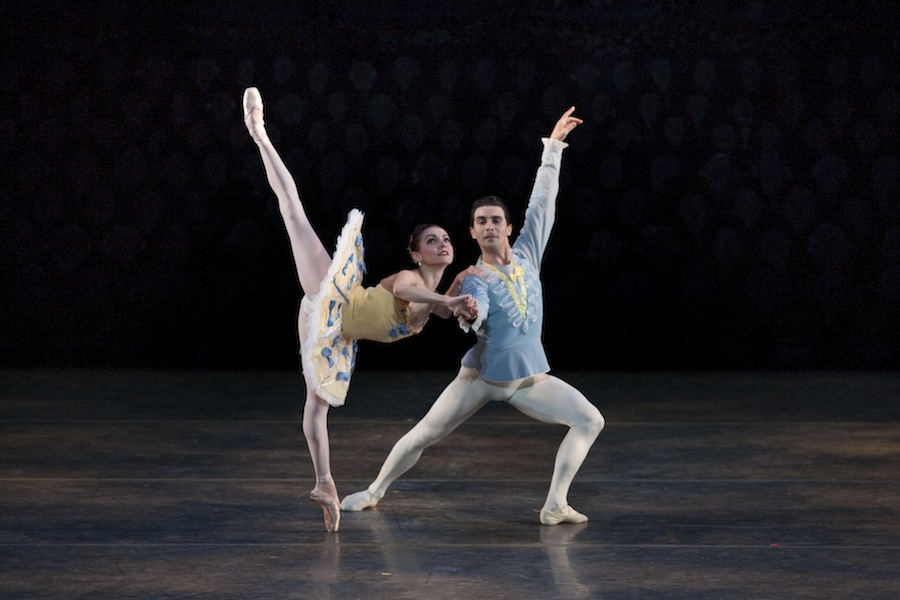 Miami City Ballet, Florida's internationally acclaimed company, will present Euphotic, the world-premiere of an explosive, innovative work by The Royal Ballet choreographer, Liam Scarlett. The ballet opens Friday, January 11, 2013 at the Ziff Ballet Opera House at the Adrienne Arsht Center for the Performing Arts in Miami. It concludes Miami City Ballet's Program II: Tradition and Innovation – which also features master works by George Balanchine (Divertimento No. 15 and Duo Concertant) and Marius Petipa (Don Quixote Pas de Deux).
Scarlett electrified the dance world last season with the world premiere of Viscera, earning rave reviews from around the world. "Liam Scarlett has achieved the status of an important classical-ballet choreographer," raved Alastair Macaulay, dance critic for The New York Times, who went on to hail Miami City Ballet principal dancer Jeanette Delgado as "one of the world's most marvelous ballerinas." Delgado, whom Scarlett considers his muse, is once again cast as a lead in Euphotic, which Scarlett describes as a sequel to Viscera.
"Euphotic is a closing ballet that finishes three classic ballets," Scarlett explains. "Thus, the audience expects something that ends the evening with a statement."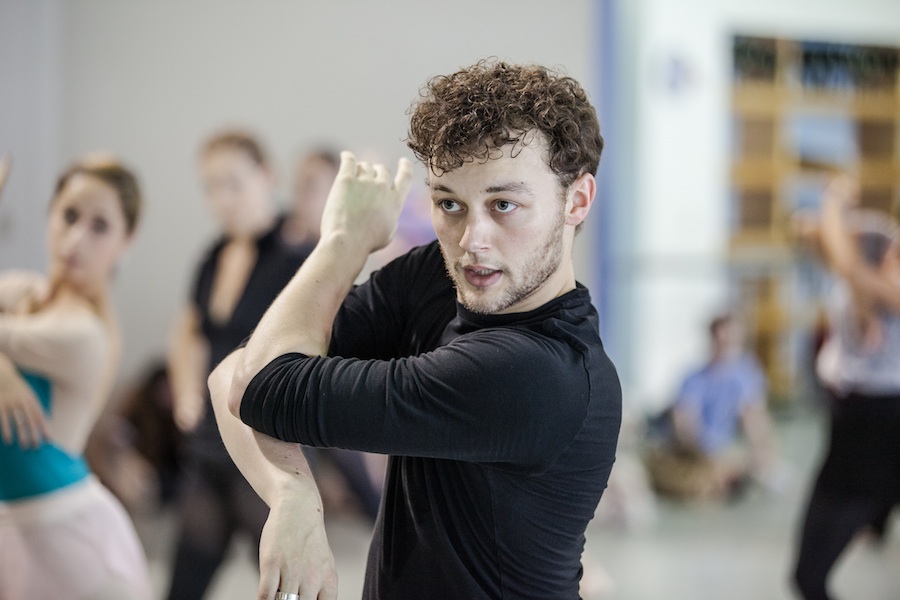 Set to Lowell Liebermann's epic Concerto No. 2 for Piano and Orchestra, Opus 36 and with costumes and scenic designs by Scarlett himself, Euphotic unfolds with the rippling arpeggios of Liebermann's score and guides its audience through a world of subliminal depths, celestial heights and transcendent beauty. For a cast of 28 dancers, four movements of pure dance are led by three outstanding principal ballerinas and their partners.
Scarlett's costume designs represent the depth of the sea and the light of the sky. Colors include midnight blue to bright yellow tones. His scenic design is an abstract painted backdrop that when lit changes color to enhance and support the movement of the dancers.
The Opus One Orchestra, under the direction of Principal Conductor Gary Sheldon, performs once again, due to a grant from the John S. and James L. Knight Foundation as part of its Knights Arts Challenge. Miami City Ballet Company Pianist Francisco Rennó is the featured soloist for Euphotic and will be joined by Concertmaster Alla Krolevich in Duo Concertant.
Miami City Ballet's Program II: Tradition and Innovation will be presented at the Adrienne Arsht Center for the Performing Arts in Miami, the Broward Center for the Performing Arts in Fort Lauderdale and the Kravis Center for the Performing Arts in West Palm Beach. Tickets are now on sale by calling the Miami City Ballet Box Office at (305) 929-7010 or online at www.miamicityballet.org. Group Discounts for 10 or more guests are available by calling (305) 929-7001.
Photo (top): Mary Carmen Catoya and Renato Penteado in Divertimento No. 15, choreography by George Balanchine. Photo by Alexandre Dufaur, courtesy of Miami City Ballet. Photo (bottom): British choreographer Liam Scarlett in rehearsal. Scarlett has choreographed the world premiere Euphotic for Miami City Ballet's Program II: Tradition and Innovation. Photo courtesy of Miami City Ballet.