Miami City Ballet/Trey McIntyre Project combo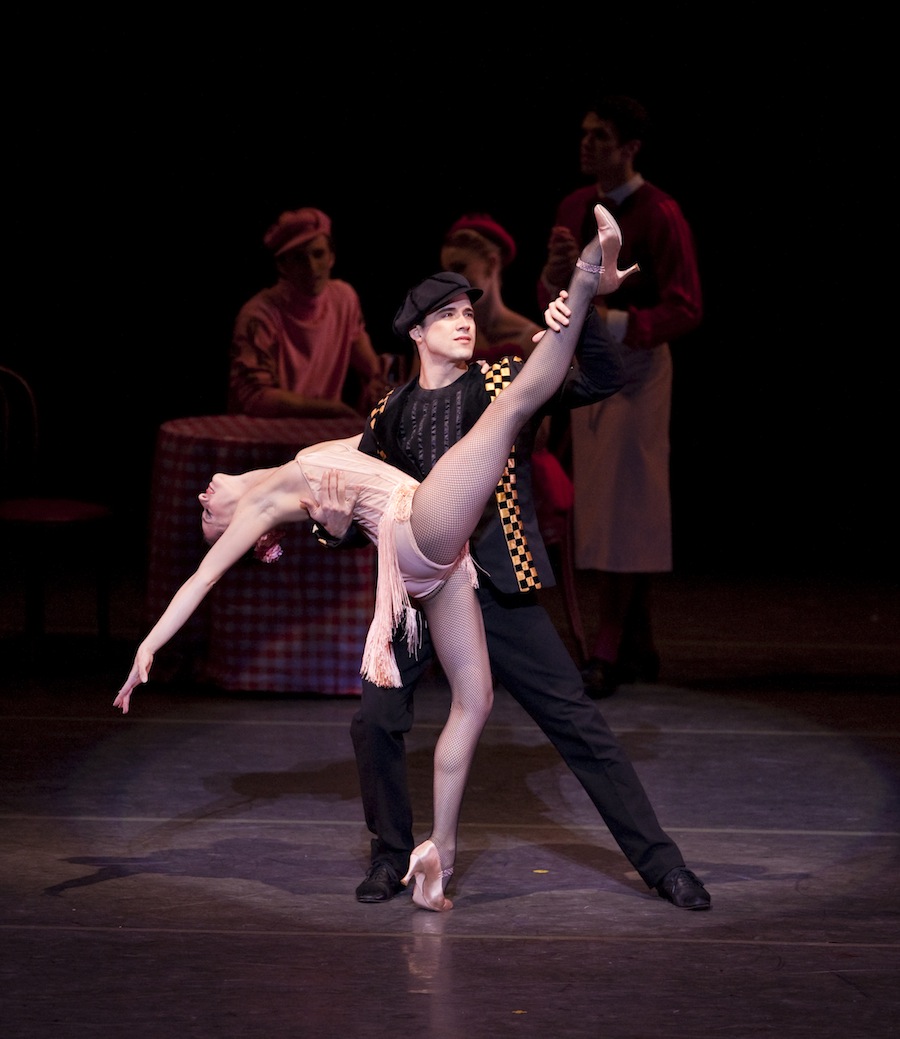 Miami City Ballet and Trey McIntyre Project offer South Florida dance fans a double-dose of exciting, critically-acclaimed ballet and contemporary dance performances April 26-28 at the Broward Center for the Performing Arts in Fort Lauderdale – and all for a low ticket price of $99, which entitles dance aficionados to enjoy Miami City Ballet in the orchestra level of the Au-Rene Theater and any seat for Trey McIntyre Project in the Amaturo Theater.
The Miami City Ballet/Trey McIntyre Project ticket combo offers a thirty percent discount off the two full price tickets – a total savings of $45!
Dance fans can choose to see Trey McIntyre Project performances on Friday, April 26 or Saturday, April 27 at 7:30 p.m. at the Amaturo Theater. They also have a choice of four performance times to see Miami City Ballet's Program IV: Broadway and Ballet on Friday, April 26 or Saturday April 27 at 8 p.m. or Saturday, April 27 or Sunday, April 28 at 2 p.m. at the Au-Rene Theater.
Trey McIntyre Project dancer Elizabeth Keller, who was a former Corps de Ballet dancer with Miami City Ballet, urges everyone who enjoys dance to take advantage of this special offer.
"My past and present are colliding in such a beautiful way," said Keller, "It's a taste of greatness in a variety of forms. On the Miami City Ballet side, it's ballet and Broadway by George Balanchine and Jerome Robbins. And on my side it's contemporary dance by the man the Boston Globe hails as 'one of the hottest choreographers in the dance world,' Trey McIntyre. The repertory performed by Miami City Ballet and Trey McIntyre Project – be it Balanchine, Robbins or McIntyre – are extremely challenging technically and demand a strong ballet background."
Miami City Ballet will present two ballets on April 26, 27 and 28 (Friday and Saturday at 8 p.m.; Saturday and Sunday at 2 p.m.).The first ballet on the program, Dances at a Gathering, is choreographed by Broadway icon Jerome Robbins, best known for West Side Story and Fiddler on the Roof.
Premiered by New York City Ballet in 1969, Dances at a Gathering is a work for ten dancers set to piano music by Frédéric Chopin. Robbins began choreographing the ballet as a pas de deux, but was so inspired by the music that he went on to expand it, ending up with 18 sections in all with five female dancers and five male dancers set apart by the colors of their costumes. Although the ballet has no specific plot, the tone of the piece is uplifting and is tinged with a Slavic feeling reminiscent of mazurkas and waltzes. It is above all, a profound tribute to dancing and to dancers. From its first performance, which signaled Robbins' return to ballet from his unparalleled triumphs of Broadway, Dances at a Gathering has been acclaimed as one of his greatest ballets of all time.
The second and last ballet on the program, Slaughter on Tenth Avenue was created as part of Richard Rodgers' and Lorenz Hart's 1936 smash hit musical, On Your Toes (George Balanchine's first Broadway collaboration). In 1968, Balanchine expanded the dance portion of the musical into a stand-alone ballet – complete with the gangster in the audience, talking parts and tap dancing – all decidedly Broadway in character.
On the other side of the double-dose dance weekend, Trey McIntyre Project will present three works on April 26 and 27 at 7:30 p.m. First up, the company will present the world premiere of Pass, Away, a work choreographed to the music of Richard Strauss and sung by Jessye Norman, and commissioned by the Broward Center for the Performing Arts.
The second work, Arrantza, was first performed three years ago. In 2010, McIntyre invited Boise's Oinkari Basque Dancers into the studio to teach traditional folk dance to the TMP dancers. From that inspiration he created the work, and then recorded traditional instrumentation and oral histories from local Basques as the soundtrack for it. The New York Times wrote, "This suite of solos, vividly delivered by all, is the best demonstration of McIntyre's excellence as a dance maker."
Finally, Queen of the Goths, originally created at Washington Ballet in 2007 for a special one-time performance, will be presented. It is based on Shakespeare's Titus Andronicus, a tale of love, tragedy, and vengeance set to music by Nancy Sinatra, Supergrass, and Antony and the Johnsons. The Washington Post called the movement "muscular" and said McIntyre "got right to the point: mourning gives way to revenge, and oh, how sweet that is."
Tickets for this exclusive two-dance-performance offer are available through the Broward Center's AutoNation Box Office at 954-462-0222 or www.browardcenter.org. The Broward Center for the Performing Arts is located in the Riverwalk Arts & Entertainment District at 201 SW Fifth Avenue in Fort Lauderdale.
Photo: Miami City Ballet's Jennifer Kronenberg and Carlos Guerra in Slaughter on Tenth Avenue. Choreography by George Balanchine. © The George Balanchine Trust. Photo © Alexandre Dufaur.