Mick Jagger collaborates with ballerina bae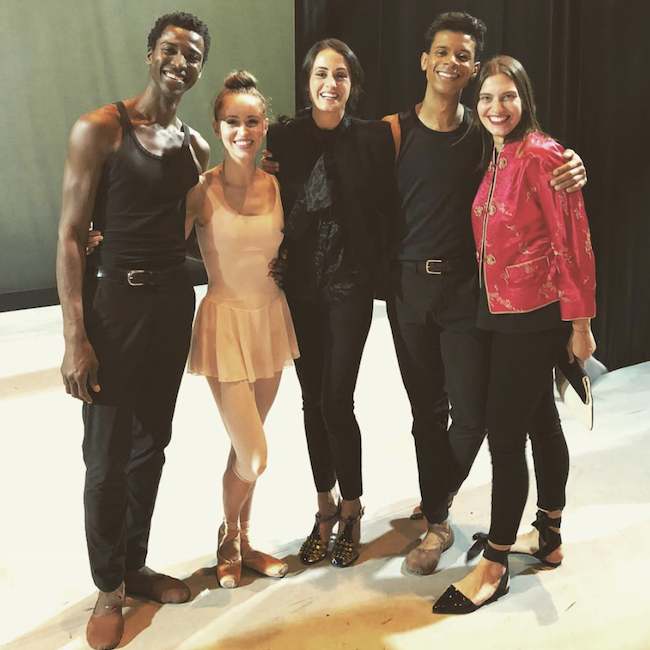 According to various reports, Mick Jagger, lead singer of the Rolling Stones, is collaborating with his girlfriend, American Ballet Theatre dancer Melanie Hamrick, on a new ballet. He's curating the music (selections from Rolling Stones) and she's choreographing.
On December 27, Hamrick posted to her Instagram @melhamrick, "I'm very excited to announce I will be choreographing a new ballet to Rolling Stones music. Edits by @mickjagger. YAGP has commissioned this exciting project and it will premiere at their NY Gala at Lincoln Center in April. The ballet is also set to premiere at The Mariinsky Festival New Choreography evening. Due to this incredible opportunity I will be taking a temporary leave of absence from American Ballet Theatre. I can't wait to share this journey with everyone!"
Likewise, Youth America Grand Prix (YAGP) posted on its Instagram @yagp, "We're so excited to have YAGP Alumna Melanie Hamrick choreograph a very special world premiere for YAGP's 20th Anniversary Gala! We'll just be over here glowing with anticipation."
Recently ABT Soloists Skylar Brandt and Calvin Royal III, as well as ABT corps dancer Jose Sebastian, helped Hamrick present an excerpt of the new work at YAGP's Stars of Today Meet the Stars of Tomorrow Gala on January 5 at the Straz Center for the Performing Arts in Tampa, FL. This gala has become a thrilling staple to YAGP's Tampa area dance season.
Sebastian shared on his Instagram @josemlsebastian, "What a fun weekend! Thank you @yagp and @strazcenter for having me. Thank you @melhamrick and @msjobangles for the opportunity and memories. Thank you @calvinroyaliii and @skylarbrandt for being the best dance partners…"
This post and another from Hamrick have revealed that Joanna DeFelice (@msjobangles) is collaborating on the new ballet as well. DeFelice is a graduate of The Kirov Academy of Ballet in Washington, D.C. and has performed with various companies, like Roxey Ballet in New Jersey and Peridance Contemporary Dance Company in NYC. She currently offers classes at The School at Peridance.
Hamrick's new work is also her first choreographic work and she's reportedly using musical selections from "You Can't Always Get What You Want," "Paint It Black" and "She's a Rainbow." It'll premiere on April 18, exactly two days before the Stones will launch their No Filter stadium tour, which will be the first extended run of U.S. shows since 2015.
Photo: From left, Calvin Royal III, Skylar Brandt, Melanie Hamrick, Jose Sebastian and Joanna DeFelice at YAGP Tampa. Photo courtesy of @josemlsebastian.