Miko Fogarty to give Ted Talk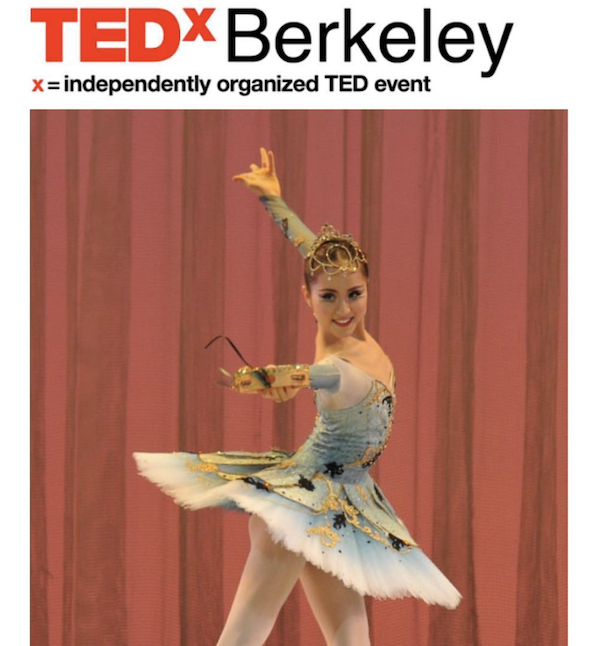 Perhaps you recall back in 2015 when ballerina Miko Fogarty, star of 2011 dance documentary First Position, announced that she'd been hired by the Birmingham Royal Ballet and it seemed she was unstoppable. She had risen to social media stardom, amassed a huge following, and had repeatedly racked up various competition titles. Well, are you wondering where she is now? If you feel like she's kind of disappeared, you're not completely wrong.
In summer 2018, Fogarty revealed that she was making changes in her life and shifting her focus to academics from ballet. It was a bit shocking to her fans who had watched her train hard, grow up and achieve a dream job.
Fogarty, who is currently majoring in integrative biology at the University of California, Berkeley (Class of 2020), is now preparing to share more of her story. She's been asked to give a TEDx Talk explaining why she decided to make the transition.
Her presentation will be part of TEDXBerkeley 2019, scheduled for Saturday, March 9 at UC Berkeley's Zellerbach Hall.
Fogarty posted on her Instagram, "So honored to have been invited to speak about my journey at the TEDxBerkeley 2019: Infle(X)ion."
"Infle(X)ion" is the theme of the event, with speakers focusing on points of change in their personal lives as well as the world at large.
Even if you can't attend in person, her TEDx talk will be available soon after on YouTube.
For more information on TEDXBerkeley 2019, visit https://tedxberkeley.org.
Image courtesy of @mikofogarty on Instagram.