Miles Faber works on dance-heavy Disney film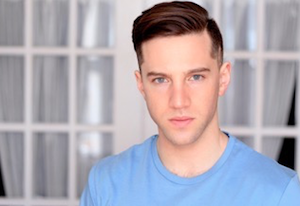 The Disney Channel recently began production on a new TV movie musical named Zombies. Featuring choreography by Christopher Scott, it will follow the story of teen zombies from "Zombietown" who join human classmates at Seabrook High School.
The film, which is being shot in Toronto, sees Canadian dancer Miles Faber join the cast. Faber, who began breakdancing at 15, moved to Toronto at 21 and soon found success when he was named the male runner-up on So You Think You Can Dance Canada Season 1. He's been busy ever since that first shot to fame in 2008.
Faber told Dance Informa, "Ever since then I have been working in the dance industry at a fulltime capacity. I have performed on TV shows, movies, award shows, among huge live events for major corporate companies and prestigious entities."
Over the last nine years, he has been a dancer for the Toronto Raptors at their NBA playoff games, for Canada's 150th Celebration Project "Sesqui", in the movie Full Out with choreography by Addie Chan, in the TV show Hell Cats with choreography by Paul Becker, in Blake McGrath's music video "The Night", in the TV show The Next Step and in a Kings Of Leon music video.
He also choreographed a Harley Davidson corporate event, a Crown Royal commercial and real estate personality Josh Flagg's proposal on his TV show Million Dollar Listing.
Faber said, "Basically I am a street dancer that found himself in the commercial dance industry and doing all styles with no 'formal' training. I think the physicality and muscle memory portion of the work stems from me doing martial arts for many years as a kid."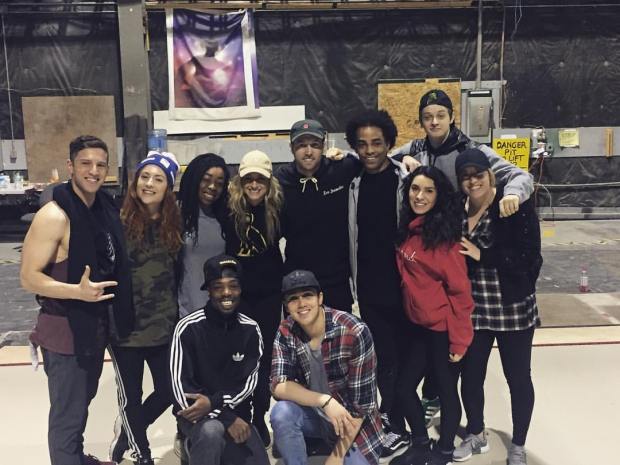 His recent project, the Disney movie Zombies, sees him dance as a Skeleton Crew member and a principal dancer in some scenes. He couldn't share many details because the film is still in its production phase but he alluded that "this movie is quite dance heavy."
Looking forward, Faber said, "Right now my schedule has been blocked out for three months due to this movie. After this I will be dancing on a TV show called ASAP. I have more TV and film projects on the horizon, as well as sneaking in some corporate gigs."
He's looking to pursue dance in the U.S. more. He explained, "I am always looking to move forward in my life and career, and I feel that moving to L.A. is the next step in learning, growing and excelling as a dancer and performer."
To follow his career, stay tuned at www.milesmoves.com. Zombies is expected to premiere in 2018.
Headshot courtesy of Miles Faber. Group photo via @milesfaber on Instagram. He posted: "This is the Skeleton Crew of #DisneyZombies but we have a lot of awesome peeps involved."