Millepied named Paris Opera Ballet Director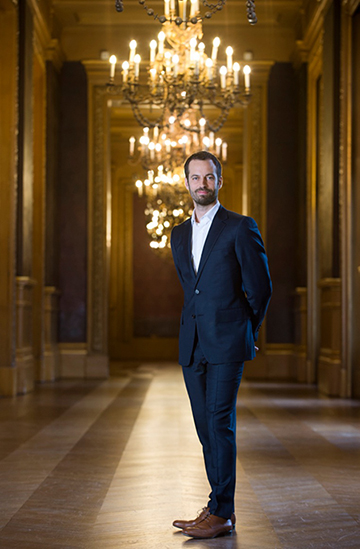 Benjamin Millepied, renowned for his career as a former principal at New York City Ballet, was announced as the new director of dance for the Paris Opera Ballet on Thursday, January 24. The appointment was revealed by Nicolas Joel, Director of the Paris Opera, along with Stéphane Lissner, Managing Director, and Aurélie Filippetti, Minister of Culture and Communication, at the Palais Garnier in Paris.
According to a press release posted by the Paris Opera, Millepied will start his new role at the illustrious and historical company in October 2014, although other news organizations have reported as early as September 2014.
The announcement ends months of speculation surrounding the successor to current director Brigitte Lefèvre. Lefèvre, who has been director since 1995, will retire at the end of the 2013-14 season. Millepied, whose designation came as a surprise to most, has thus far expressed excitement over the opportunity to lead one of the world's greatest classical troupes.
The Paris Opera Ballet, which currently employees 150 dancers, is revered worldwide for its crucial role in classical ballets' beginnings. It is also celebrated for its school, the Paris Opera Ballet School, which almost all company dancers begin in.
Millepied, however, never studied at the school. Born in 1977 in a port city in southwestern France, he trained at the Lyon Conservatory before joining the School of American Ballet as a teenager. His professional career took off and thrived with New York City Ballet, where he eventually became a principal in 2002.
Millepied, now 35, retired in 2011 to focus his efforts on choreography. He currently leads the L.A. Dance Project in Los Angeles, CA.
He is a productive, diverse choreographer known for his works for major companies such as the American Ballet Theater and the Paris Opera Ballet. Perhaps his biggest, most memorable work was on the Darren Aronofsky film "Black Swan," whose lead actress, Natalie Portman, he later married.
Although some have already expressed their doubts about his qualifications in lue of the directorial issues the Paris Opera Ballet has had in recent decades, Millepied has amble experience organizing touring groups, new projects, festival showings and artistic collaborations.
Photo: Benjamin Millepied. Photo courtesy of the Paris Opera Ballet.