Minnesota program seeking choreographers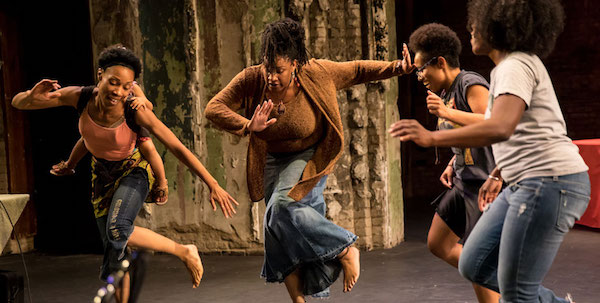 Momentum: New Dance Works, a widely respected platform for commissioning and presenting original contemporary dance of all genres, is currently seeking applications for the 2018-19 program. Four emerging/early career choreographers/choreographic collaborations based in Minnesota will be selected to participate in a 14-month process that combines professional development and creative process exchanges to strengthen the artistic and professional futures of the awarded dancemakers. The program culminates in a two-week performance festival on July 11-13 and 18-20, 2019. The deadline to apply is June 11.
In addition to financially supporting new creations, Momentum has enabled the creation and presentation of new work by artistically and culturally diverse emerging artists who have continued to make significant contributions to the local and national arts scene. The original impetus for creating Momentum continues to drive the series today. The Twin Cities remain a home for a generation of emerging dance creators. These artists have honed their choreographic skills and made Minnesota a national hub for contemporary dance.
Starting in summer of 2018, Momentum: New Dance Works will be hosted by The O'Shaughnessy at St. Catherine University in Saint Paul, with support from the Walker Art Center (Minneapolis) and Movement Research (NYC). Led by program director Michèle Steinwald since 2006, Momentum welcomes choreographers Leslie Parker and Pramila Vasudevan to the leadership team.
Since its inception in 2001, Momentum's commissioning and presenting program has been funded by the Jerome Foundation. Thanks to the vision of its founding partners (Walker Art Center, 2001-present; the Southern Theater, 2001-2017; and the now-defunct Dance Today/formerly Minnesota Dance Alliance, 2001) and previous partners (The Cowles Center for Dance & the Performing Arts, 2014-2017), Momentum: New Dance Works has become one of the most important platforms for emerging dance artists in Minnesota today.
From 2001-2017, Momentum: New Dance Works has awarded commissions to a total of 55 choreographers/collectives and presented 52 projects over the 12 festival cycles.
Over the course of its history, alumni have gone on to receive national recognition, like several National Dance Project production grants, National Performance Network creation funds, plus five are Guggenheim Fellows, two are Doris Duke Performing Artist Awardees, and one is a USA Fellow so far, not to mention innumerable creative residencies and countless critical praise. Momentum has a proven track record for nurturing promising emerging choreographers who have become part of the fabric of our thriving local dance communities.
For more information or to apply, visit oshag.stkate.edu/momentum or email momentum.newdance@gmail.com.
Photo: BLAQ being performed in 2017. Photo by Dan Norman.
---