Miranda and Robert Exit SYTYCD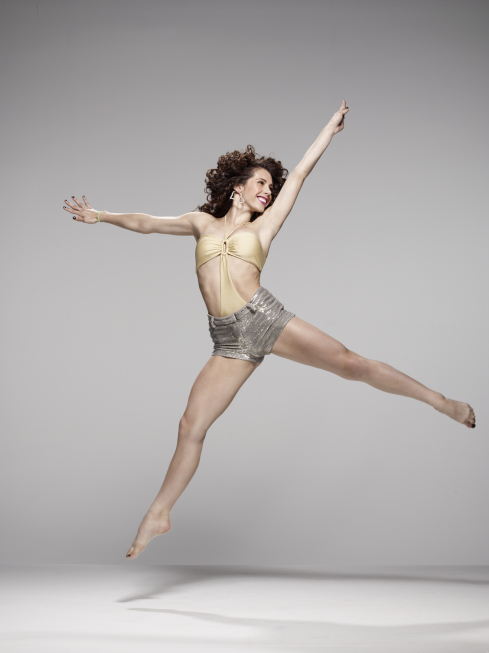 We said goodbye to two more talented dancers on So You Think You Can Dance last week.
Dance Informa spoke with Top 16 Finalists Robert Taylor, Jr. and Miranda Maleski the morning after their departure.
Miranda, Nigel had labeled you the most improved girl in the competition, yet you were still eliminated. Was this a surprise to you?

"It can't be a surprise because anything can happen on this show, but I do definitely think that I put everything and my all on stage. I did my best and that's all you can ever do in any situation. I'm proud of myself for that, but I wish they would have given me a better explanation as to why they did eliminate me. They just pulled me out and didn't really say much to me besides that I was going home, and just the night before Nigel said that I was the most improved dancer. It's kind of weird to me as the show is about growth. But everyone on that show is brilliant and what can you do about it?"
Miranda, did you get a chance to talk to Nigel after you were eliminated?

"I did get a chance to get to talk to Nigel after. He came over to me on stage, when the contestants were hugging me, and he asked for a moment with me. He said, 'you had my vote, and you were amazing up there tonight. Don't stop dancing, you're going to do amazing things.' It was really amazing to hear that I had the executive producer's vote, so I'm excited for that."

Robert, were you surprised to be eliminated?

"To be honest, I always considered myself the underdog because of the fact that I have no tricks. So I was always expecting to be in the bottom and I was always expecting to go home. I think the thing that saved me the first week was my personality."
Robert, do you think that because you danced a solo with less break dancing than some of your counterparts that it impacted the judge's decisions?
"It's a possibility because I'm not one of those guys who does a whole lot of flips. What I incorporated in the solo were elements like knee slides and the grooving of the 90s. People like to see tricks and break dancing as opposed to someone like myself. I incorporate a little bit of weaving, and a little bit of breaking, a little locking, along with grooving and personality, because I see hip hop as the feeling. I'm more of an old school hip hop dancer."
What do you think the judges are looking for in your solos and how hard is it dance for your life?


Miranda
"I really honestly don't know what they're looking for because it's called 'dancing for your life' and I feel like I did do that. The other girls are beautiful and everything, but I feel like I really took it there. I didn't get any feedback from the judges as to why they did what they did. So why did I go? I'm kind of left a little bit hanging. But they did what they did and it's completely okay. I just wish that they would have got to see me dance my style because, besides Robert, I'm the only person in the competition that didn't get to dance their style."

Robert
"I felt like I did dance for my life. They didn't give me any critiques on my dancing, they just said 'you have the biggest personality, but yet we always find you in the bottom three.' Therefore, I really felt that I did dance for my life."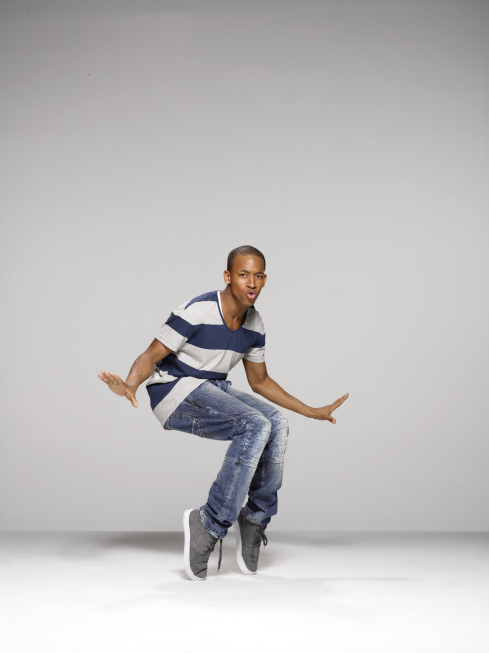 Robert, Nigel said you had a huge personality. Did that help you or be to your detriment?

"On the second live show Nigel said that I had the biggest personality out of the guys, but that it could also work against me. So I toned it down a little bit. I wanted to show them more of my serious side and that I can get down to business, but at the same time, I didn't want to let down the fans who were with me from the very beginning. I think maybe people got turned off by me in the very first stages of the show no matter how much better I had gotten or how much my personality had toned down. So, maybe that could have haunted me from the very jump."
It seems like there is a couple's curse going on, at least in these first elimination weeks. What are your thoughts on this?

Miranda
"There's definitely a pattern forming. Everyone that's gone so far has been coupled. I have no idea why that is, but I think in pretty much every season they have kept couples together for the first few weeks. I don't know why, but they just have. That's the show and it's what they want to do."

Robert, what was going through your mind when Nigel was complementing Chris on his amazing Woodpecker dance, when it was in fact you who danced it?

"I wanted to laugh, but it was such a serious moment that I held my composure. But at the same time I wanted to say, 'that was me!' But, I just wanted to keep character and let it ride by. Maybe it was just an honest mistake on Nigel's end? Things happen on live TV and you never know what's going to come out."
Miranda, in what ways do you think the show has helped you improve and what are some of the areas that you want to continue working on as you move forward in your career?

"I think it definitely helped me grow because I'm the only girl that danced out of my style every single week. All of other contestants were either in their style or really close to their style throughout these three weeks and I think that's helped me grow immensely. Doing a hip hop routine definitely helped me grow. Hip hop is actually one of the things that I want to get more into. I'm going to start taking classes and start going to hip hop auditions, because I really found that I loved it. Nappytabs actually told me that I was really good at it, which was awesome to hear."

What was the highlight of the competition for you?
Miranda
"The highlight for me was probably the Nappytabs hip hop routine, because I was so far out of my element and I don't think anybody, including myself, was expecting me to be able to do that. I've never taken a hip-hop class in my life and yet I did hip hop on national TV and I did a good job! I am really proud of myself. If nothing else the show has taught me that you can do anything you want to."


Robert
"The highlight for me was just being on stage with Miranda every single time. We were growing so much as a team. We always took on the challenges and we got better every single time."
What are your immediate plans now following the show and your greater aspirations for your future in dance?
Robert
"I've always been the guy who just wanted to get into everything as far as the arts are concerned. I would like to dance with Usher or Chris Brown because they're very close to Michael and what he did in his style. I would like to get into my own music as a pop dancer and R&B entertainer because I also sing. I would like to do some film or some comedy on a sitcom maybe, or, be a guest host or DJ for like MTV. The sky is the limit. There is a lot that I would love to do."

Miranda
"I just want to dance and audition. I'm just going to go back out into the real world, like I was before So You Think You Can Dance, with more exposure and more growth. I hope I'm going to get into acting. I'm going to also probably call up Kanye West's choreographer and see if he has any jobs for me because I was Kanye West's solo ballerina in the Coachella Music Festival not too long ago. So, I'm going to do that and then, see what goes from there."
Photos by Adam Rose/FOX