Misse and Centurion tango across NYC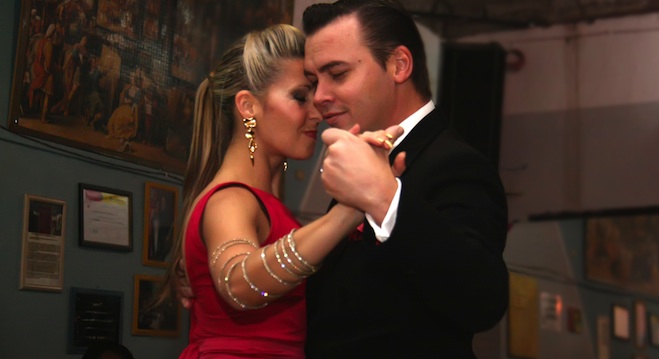 Dardo Galletto Studios and Karina Romero will present tango masters Gabriel Misse and Analia Centurion in an Argentine Tango Seminar, three Milongas (tango parties) and a "Meet and Talk with the Artists" from May 30 through June 8 at the Dardo Galletto Studios, located at 151 West 46th Street on the 11th floor, and the 92nd Street Y, located at 1395 Lexington Avenue, in New York City.
The celebrated Argentine tango masters from Buenos Aires, Gabriel Misse and Analia Centurion, will return to New York to offer tango instruction and expertise to those in training as well as to present performances to the public. The duo, which is often traveling around the world to perform and teach at various festivals and venues, usually visits NYC a few times a year.
Misse, who has been called "the Baryshnikov of tango" (The New York Times), will join his partner Centurion to perform at three Milongas on May 31, June 6 and June 7; a "Tango Talk with the Masters" event on June 3; and an Intensive Argentine Tango Seminar, designed to improve technique, build sequences and develop appreciation of Argentine tango culture and music, on May 30 through June 8 at Dardo Galletto Studios. On June 7, a Milonga will be held at the 92nd Street Y as well.
Admission to all Milongas and the "Meet and Talk with the Artists" event is $15 each. For more information about the seminars, visit www.dardogallettostudios.com. To reserve tickets to a Milonga, call 212-575-0222.
Photo: Gabriel Misse and Analia Centurion. Photo courtesy of Dardo Galletto Studios.