Misty Copeland claims coveted TIME title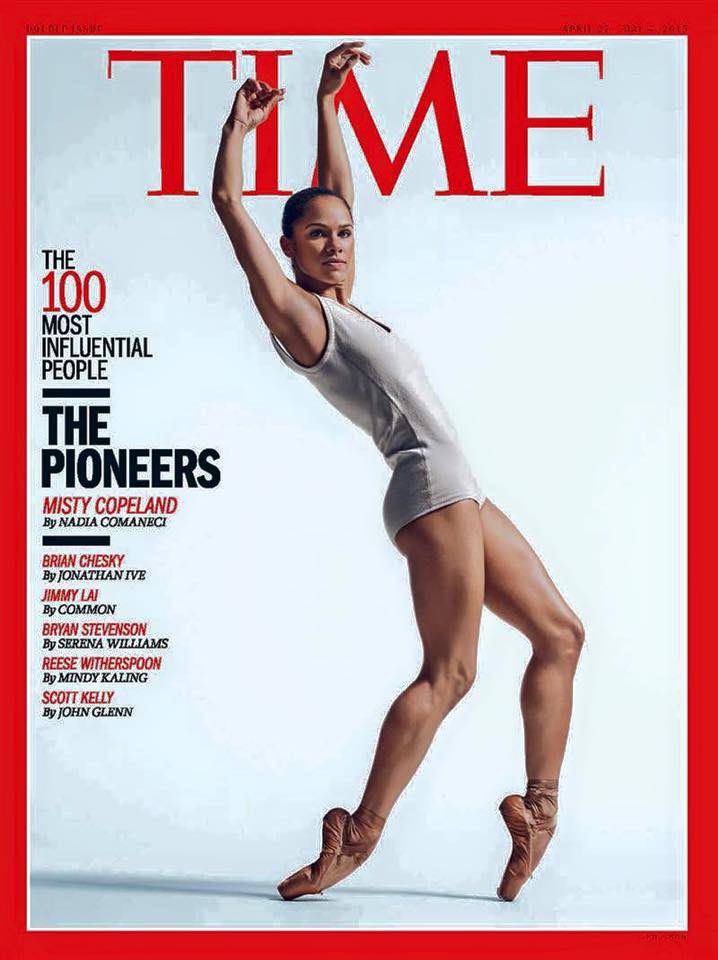 A ballerina has made her way into TIME Magazine's annual list of the 100 Most Influential People amongst the typical celebrities, political figures, humanitarians, entrepreneurs and cultural icons. American Ballet Theatre Soloist Misty Copeland is on fire!
Copeland, who serves as a role model to countless African American children across the U.S., just broke racial barriers again this month. Last week, she made her American debut in the dual lead role of Odette/Odile in Swan Lake with The Washington Ballet. Her performance at the Kennedy Center, where she partnered Brooklyn Mack, another African American dancer, marked a historic moment, when a darker-skinned dancer could finally perform the ultimate role of the white swan.
Nadia Comaneci, who wrote Copeland's article for TIME 100, is herself a five-time Olympic gold medalist. She understands hard work and perseverance, and from that, was able to honor Copeland. Comaneci wrote, "Misty proves that success is not about how you grow up or the color of your skin. Her story—of overcoming personal and physical challenges to become a soloist at the American Ballet Theatre—is the story of someone who followed her dreams and refused to give up. In that way, she is a model for all young girls."
She added, "It doesn't matter where you're from. If you have the passion like Misty, you can be the best at what you do." [Read the full article here.]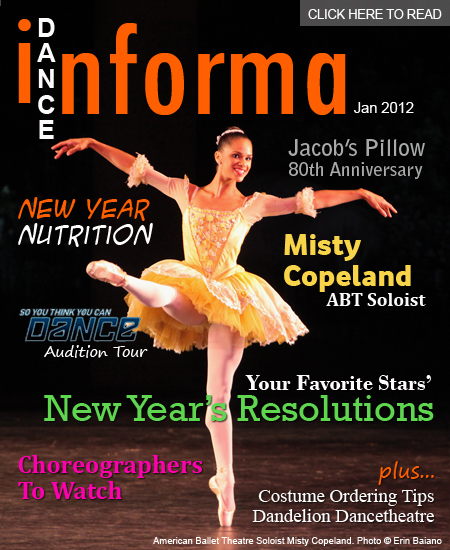 Copeland's story of her rise to fame has become widely known thanks to her best-selling memoir, Life in Motion. Her lovely face and stunningly toned thighs and calves gave her further fame in Under Armour's national campaign.
She's also received countless awards and recognitions, such as the 2008 Leonore Annenberg Fellowship in the Arts. Last year, President Obama appointed Copeland to the President's Council on Fitness, Sports and Nutrition. Plus, since 2013, she has been traveling the country for events associated with her role for the Boys & Girls Clubs of America, who named her National Youth of the Year Ambassador in 2013.
It's for her success and her beautiful dancing that on her recent Swan Lake debut the crowd went wild. Washington Post Dance Critic Sarah Kaufman wrote, "The first time Misty Copeland leapt onto the stage Thursday in The Washington Ballet's production of Swan Lake, you would have thought she had just whacked a grand slam across the Potomac. The Eisenhower Theater crowd roared its enthusiasm in a way I've never heard at the Kennedy Center for a ballet dancer."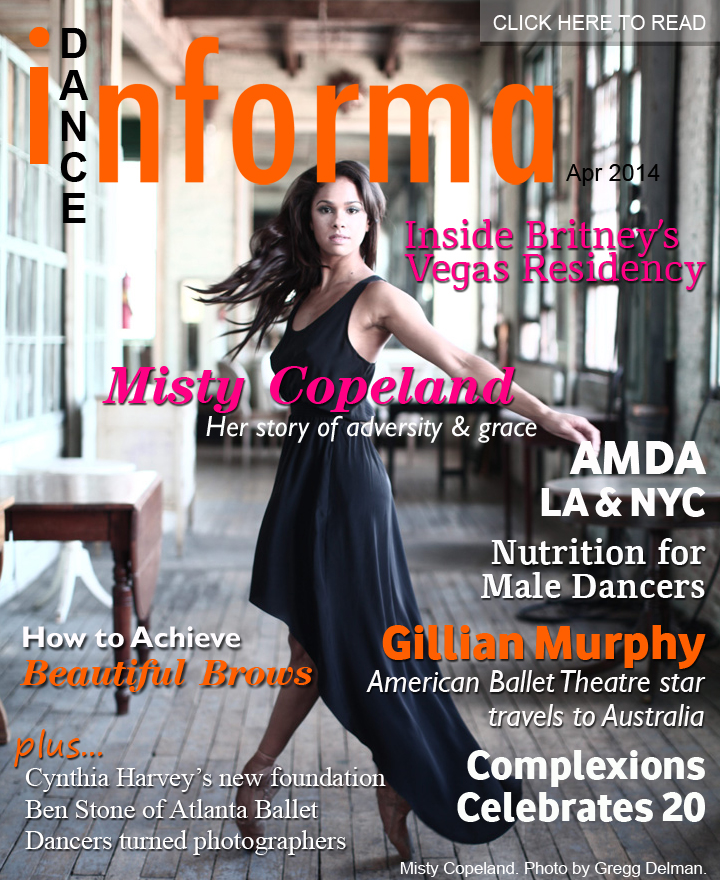 This weekend in New York, Copeland's story will be told via documentary at the 2015 Tribeca Film Festival in Lower Manhattan. Filmmaker Nelson George's behind-the-curtain documentary, entitled A Ballerina's Tale, will debut on Sunday, April 19 at 6 p.m. It promises an intimate look at Copeland's daily routine at ABT, followed by a Q&A with her and a special ballet performance by her mentees Erica Lall (from ABT's Studio Company) and Naazir Muhammad (from ABT's JKO School), as sponsored by Under Armour. [For more information, click here.]
This spring, Copeland will be performing in ABT's Les Sylphides on May 14, Rodeo on May 13 and 16, La Bayadère on June 2, Romeo and Juliet on June 20 and Swan Lake on June 24. Later this summer, Copeland will perform at Vail International Dance Festival in Colorado around the same time she'll be teaching ballet at ASH Summer Intensive at California State University San Marcos.
For more information on this trailblazing dancer, check out Dance Informa's previous articles/interviews on her. Read our first feature on her from January 2012 here. Then check out what she had to say on her memoir when it was released last year here. Below, enjoy a behind-the-scenes video of Copeland shot by TIME during her cover photo shoot.
Top image and video courtesy of TIME Magazine. Dance Informa Magazine U.S. Covers from January 2012 (left) and April 2014 (bottom right.)