Misty Copeland's documentary 'A Ballerina's Tale' tours North America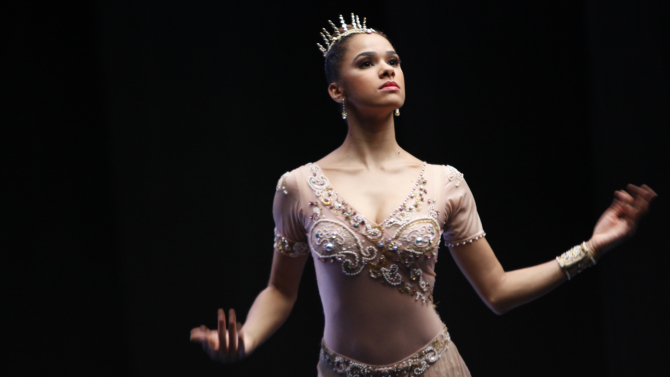 Misty Copeland, a beloved phoenix of the ballet world, is now able to add "movie star" to her constantly expanding resume. A Ballerina's Tale, a documentary about Copeland's rise to fame, will be presented in New York, Vancouver, Pasadena, Los Angeles, Denver and San Diego in exclusive screenings over the next few weeks. It will open on V.O.D. on October 14.
As the first-ever African-American principal dancer with the American Ballet Theatre, Copeland is already a major star – one that just celebrated her Broadway debut in On The Town and the release of another national Under Armour ad. Her journey to fame – from the small California city of San Pedro to her triumphant debut as the Firebird at ABT – will be showcased in this film, under the direction of Nelson George.
In the exclusive trailer below, you'll watch as Copeland narrates her life story and explains how much it means to be ABT's first African-American principal. See the movie close the five-day Urbanworld Film Festival on Saturday, September 26. A Ballerina's Tale will then tour to the Vancouver International Film Festival for showings on September 29 and October 1 before venturing to its other tour cities. The film officially premiered at the Tribeca Film Festival earlier this year.
For more information, visit www.aballerinastale.com.
Photo by Oskar Landi, courtesy of IFC Films.