Modlin Arts Dance Series to launch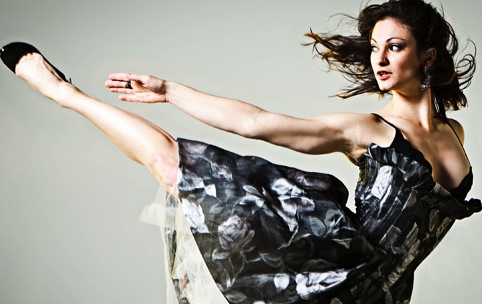 The Modlin Center for the Arts at the University of Richmond will open the dance portion of its 2013-14 season on Thursday and Friday, October 3 and 4 with Keigwin + Company.
The electrifying contemporary dance of Keigwin + Company has gained national renown in recent years for its theatrical sensibility of wit, style and heart. The New York Times wrote that the company, which was founded in 2003 by Artistic Director Larry Keigwin and Associate Director Nicole Wolcott, is "a parcel of pure explosive energy mediated by impressive technical skills."
The company's Modlin program will include Girls, a playful female trio set to the music of Frank Sinatra; Triptych, an exemplary showcase of the full company's virtuosity; and Keigwin's signature pieces Mattress Suite and Natural Selection.
The Modlin Arts Dance Series will continue with headliner companies like CONTRA-TIEMPO on Tuesday, November 19, the world-renowned Bill T. Jones/Arnie Zane Dance Company and SITI Company's A Rite on January 23-24, 2014, the Moscow Festival Ballet's production of Cinderella on March 13-14, 2014, and Les Ballets Trockadero de Monte Carlo on April 26-27, 2014.
A special event on October 25 will feature an opening performance by the Agua Dulce Dance Theatre, directed by UR Dance faculty Alicia Diaz and Matthew Thornton.
In addition to the Dance Series, the Modlin Center offers the Artist Voices Series, the Classical and Chamber Series, the School Series and NT Live series. Throughout the season the Modlin Center for the Arts will present a scheduled 74 events and 100 performances.
Plus, the University of Richmond Department of Theatre and Dance, Department of Music, and the University Museums have added to this season thought-provoking productions, guest speakers, exhibitions and student performances. Modlin Arts events will examine arts and activism with numerous productions, including the University Dancer's 29th Annual Spring Dance Concert, Spaces Between, and their production of Threshold.
For more information on the Modlin Center for the Arts or the Modlin Arts Dance Series, visit modlin.richmond.edu. The Modlin Center for the Arts at the University of Richmond is located at 28 Westhampton Way in Richmond, Virginia.
Photo: Keigwin + Company dancer Ashley Browne. Photo courtesy of the Modlin Center for the Arts.