MOMIX launches National Tour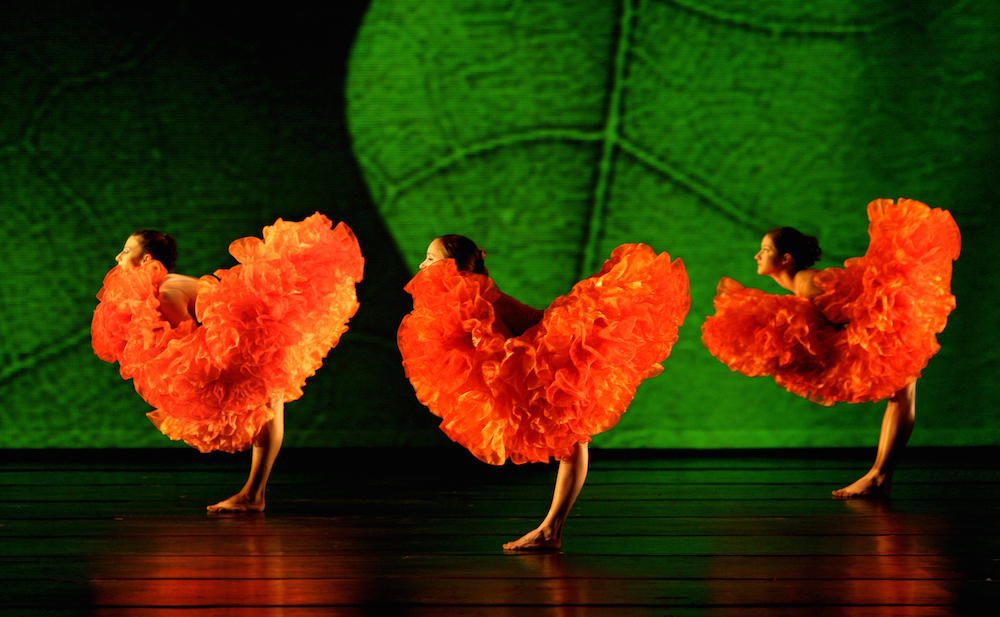 MOMIX, an internationally renowned dance company founded and directed by Moses Pendleton, has wrapped up its last rehearsals ahead of its busy fall season. The company will tour a reimagined version of its Opus Cactus in the USA from September 7-October 22 before taking Viva Momix to Spain (October 25-November 16), Alchemia to Holland (November 1-17) and Opus Cactus to Italy (November 22-December 18.)
Following a 10-year timeout, Opus Cactus returns with "a new look, fresh energy and fun surprises!" Pendleton brings the landscape of the American Southwest to life with his signature illusionistic style, creating dynamic images of cactuses, slithering lizards and fire dancers.
Initially conceived as a 20-minute piece for Ballet Arizona in 2001, Opus Cactus was later brought back into MOMIX's repertoire and a full evening-length work was created.
This production, described as "two acts of fun and excitement" by Jack Anderson of The New York Times, will first tour to Patricia George Decio Theatre in South Bend, Indiana from September 7-9. Then it will visit: Glen Ellyn, Illinois (September 10); Denver, Colorado (September 29-30); Ft. Collins, Colorado (October 1); Boulder, Colorado (October 2); Gillette, Wyoming (October 4-5); Billings, Montana (October 7); Logan, Utah (October 12); Spokane, Washington (October 16); Edmonds, Washington (October 20); Leavenworth, Washington (October 21); and Bellingham, Washington (October 22).
For more information, visit www.momix.com.
Photo: MOMIX in Botanica. Photo by Max Pucciariello.