MorDance kicks off fifth season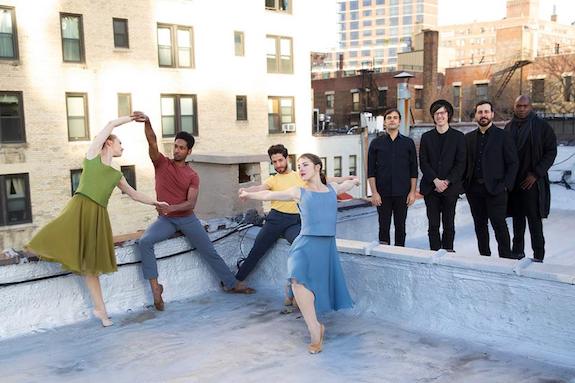 MorDance, in its mission to create modern, relevant movement that maintains the integrity of classical ballet in collaboration with City College Center For the Arts, present Fats Waller's Rhythm, a one-night-only world premiere on Thursday, February 8 at 7 p.m. With this evening-length work, MorDance brings eight dancers to Aaron Davis Hall to pay tribute to the Harlem stride pianist and composer Fats Waller.
An evening of explosive dance and live music, Fats Waller's Rhythm features five of New York's finest jazz musicians led by acclaimed bassist and composer Benjamin Gallina. Pulling from cultural themes from the 1920's and 1930's, Fats Waller's Rhythm is rooted in classical ballet, en pointe, with influences of modern and contemporary dance, mirroring the exuberance of Waller's life and body of work.
"After moving to Harlem four years ago, I've seen that the impact Harlem jazz has had on the community is undeniable," explains MorDance Artistic Director Morgan McEwen. "The stride, where the right hand plays the melody and the left a note on the strong beat and a chord on the weak, is full, round and intricate to the ear— and the feet! We have had a challenging and wonderful time exploring the important music of this era and feels right to premiere this piece in the neighborhood where it all began."
Tickets for Fats Waller's Rhythm are $25 and $15 for students and seniors. They're available online at http://bit.ly/ModanceCDI.
Aaron Davis Hall is located on the campus of The City College of New York, at West 135th Street and Convent Avenue. Convent Avenue is one block east of Amsterdam Avenue and the extension of Morningside Avenue beginning at 127th Street. Aaron Davis Hall is accessible by the 1, B, C, D trains.
MorDance's residency and performance at City College Center for the Arts is part of the CUNY Dance Initiative. For further information on MorDance, visit www.mordance.org.
Photo courtesy of MorDance.
---