MOTION launches Season Six in Asheville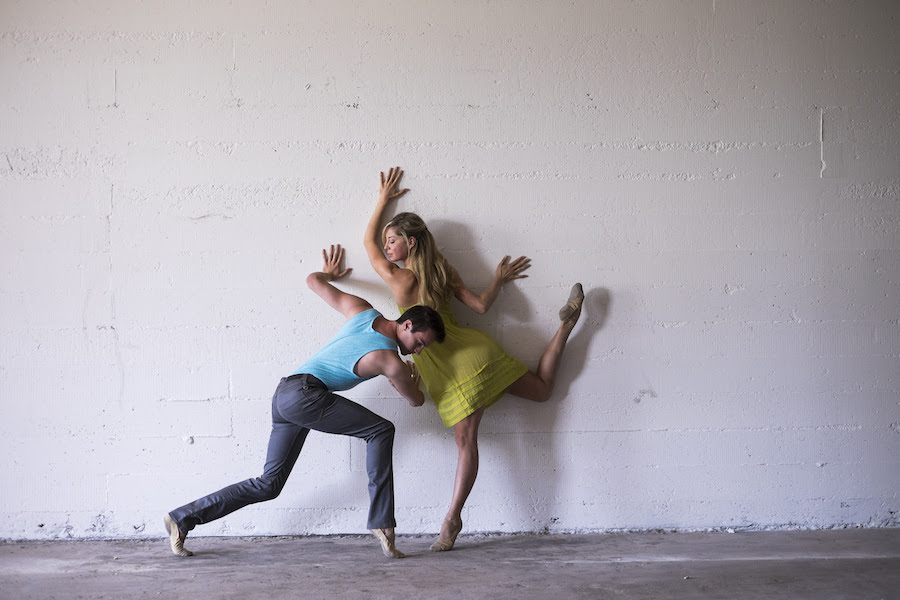 This summer, MOTION Dance Theatre will host an impressive roster of award-winning dance talent as part of its annual choreographic residency program in Asheville, NC. Eleven artists from across the United States and Canada are set to participate in Season Six, which will culminate with the company's NEW/NOW/NEXT performance series on July 10-11 at the beautiful Diana Wortham Theatre.
"MOTION has always been about more than just a performance," explained Artistic Director Nick Kepley. "The creation of a new piece of dance is intensely collaborative and experimental. We want to expose the community to as much of this innovative process as we can. NEW/NOW/NEXT presents the public with three distinct works created by artists who are currently emerging at the top of their field. There's truly something for everyone."
Participants in MOTION's Season Six were selected through a national search and represent the companies of Ballet Austin, BalletMet, Kansas City Ballet and Nashville Ballet. The choreographers selected for this year's program are Gina Patterson, James Gregg and Loni Landon.
Each season, Kepley (who is also a native of Asheville) provides MOTION artists with three weeks of restriction-free time to create. He explains that choreographers are rarely given such an opportunity to "practice their craft," and emphasizes how important this can be for artistic development.
"Having the chance to work in such a highly creative environment is incredibly valuable to all of us," MOTION dancer and rehearsal assistant Angelina Sansone said. "It allows the choreographers to become better at what they do, and it lets us [the dancers] discover new sides of ourselves."
NEW/NOW/NEXT will feature short documentary style videos following the choreographer's individual artistic process from start to finish. At the conclusion, audiences will be invited to participate in a dialogue with MOTION artists, delving deeper into themes and ideas and discussing the separate paths taken to express them.
In order to better engage with the community of Western North Carolina, the company provides multiple opportunities for the public to attend open rehearsals throughout its residency, free of charge. On Sunday, July 5, an interactive workshop on "design thinking" and creative problem-solving will be presented at the Osher Lifelong Learning Institute located on the campus of University of North Carolina-Asheville.
"I have had the privilege to serve on several boards, promoting a wide range of worthy causes," MOTION board president Gina Phillips said. "MOTION is unique… I have no doubt that the work this company is doing is contributing to the landscape of American dance."
Visit www.motiondt.com for more information or to reserve tickets.
Photo courtesy of MOTION Dance Theatre.