'Motown' open auditions in Atlanta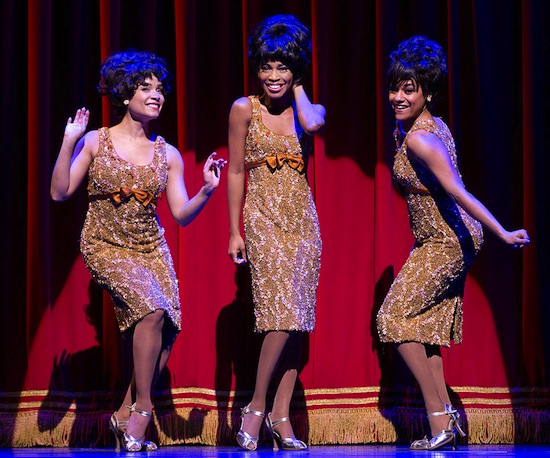 Producers Kevin McCollum, Doug Morris and Berry Gordy have announced "Makin' It Motown," a nationwide open call casting search for African-American singers for both the Broadway production of Motown The Musical and the upcoming national tour. The nationwide search will include a rare opportunity to audition for the hit Broadway musical at the 14th Street Playhouse in Atlanta, GA, on Sunday, November 10, in partnership with Fifth Third Bank Broadway in Atlanta. The first national tour will launch in Chicago in April 2014.
Motown The Musical is seeking African-American men and women, ages 20s to 40s, with exceptional voices. Directors are also seeking an African-American boy, age 8 to 13, to play young Michael Jackson/Berry Gordy/Stevie Wonder. No prior theatre experience is necessary.
All candidates must have amazing soulful voices to play different performers from Motown history. All vocal parts are encouraged to attend.
The Atlanta open call will be Sunday, November 10 from 11 a.m. to 2 p.m., with sign-in beginning at 10 a.m. Auditions will take place as the 14th Street Playhouse, located on 173 14th Street NE, Atlanta, GA.
Those looking to audition should bring sheet music for a song of choice from the Motown songbook that best features vocal range. All candidates should also bring a picture and resume, including contact information (cell phone and email). An accompanist will be provided. For more information on the open call auditions, visit www.motownthemusical.com/casting. For more details on what to bring and what to prepare, email casting@motownthemusical.com.
Motown The Musical, based on the life of iconic Motown founder Berry Gordy, will feature music and lyrics from the legendary Motown catalogue and a book by Berry Gordy. Directed by Charles Randolph-Wright, the musical is the true American dream story of Gordy's journey from featherweight boxer to the heavyweight music mogul who launched the careers of Diana Ross, Michael Jackson, Stevie Wonder, Smokey Robinson, Marvin Gaye and so many more.
Featuring classic songs such as "My Girl" and "Ain't No Mountain High Enough," Motown The Musical tells the story behind the hits as Diana, Smokey, Berry and the whole Motown family fight against the odds to create the soundtrack that changed America. For more information about Motown The Musical, visit www.MotownTheMusical.com.
Photo: From left, Sydney Morton as "Forence Ballard", Valisia LeKae as "Diana Ross" and Ariana DeBose as "Mary Wilson" of The Supremes in Motown The Musical, performing at the Lunt-Fontanne Theatre in New York. Photo by Joan Marcus, courtesy of Motown The Musical.