'Move Live On Tour' hits the road again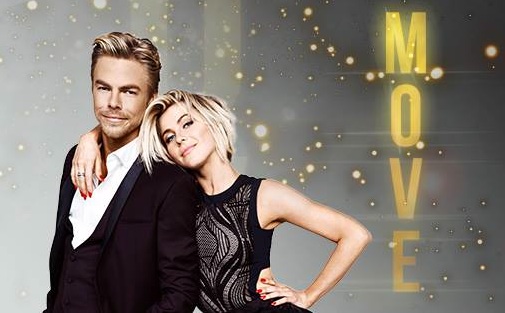 After surprising Dancing with the Stars fans by being named the 12th and final pro coach for the show's upcoming 20th season, professional 29-year old dancer Derek Hough unveiled the dates and locations of the second edition of "Move Live on Tour" with his younger sister Julianne, who he headlines the road show with.
According to the calendar posted, the show will open June 12 in Phoenix and travel throughout North America, stopping in major hubs like Orlando, Boston, Atlanta, Milwaukee, Cleveland and Oakland, among others. Following performances in a total of 42 different locations, the production will close in Las Vegas on August 8.
Last summer's inaugural tour drew praise from DWTS enthusiasts and the press alike. The high-energy spectacle features vigorous portions of singing, dancing and even motivational speaking by the Houghs and the Move Dance Company.
Before they hit the road together again, both Houghs will first be busy on DWTS, with Julianne acting as one of the show's judges for the second time and Derek seeking a record sixth mirror ball trophy, this time with Olympic gymnast Nastia Liukin. [DWTS Season 20 premieres Monday, March 16 on ABC. Get more information here.]
In addition, Derek will also be splitting his time between New York as he performs a lead role in the New York Spring Spectacular, created by a Tony and Drama Desk Award-winning team for Radio City Music Hall. He will join actress Laura Benanti, tapper Jared Grimes and the legendary Rockettes in this highly-anticipated production. [Previews begin today, March 12! Read more in our March edition here.]
Interestingly, Derek will later return to the Radio City Music Hall on Thursday, July 9 to perform in "Move Live on Tour." For further information on "Move Live on Tour," visit www.moveliveontour.com. Tickets are now available!