Must-see dance film by Teddy Forance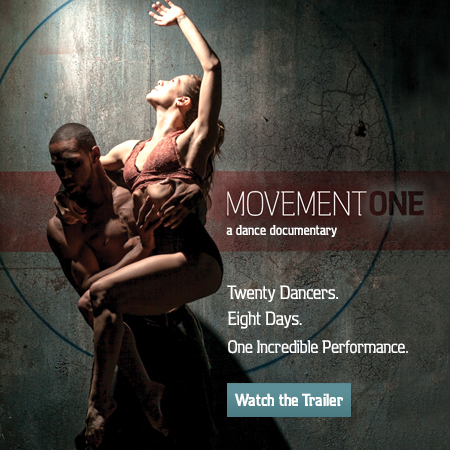 Now available for download and DVD purchase, Movement One is a dance documentary that follows producer/composer Jon Arpino and Emmy-nominated choreographer Teddy Forance as they create an original dance production for film. In just eight days, 20 dancers collaborated to choreograph and perform a 30-minute dance production set to an original score. The film takes viewers into the studio to witness the entire creative process—from choreography to music composition—concluding with a performance that pushes the boundaries of dance on film.
Movement One features well-known dancers such as Teddy Forance (All the Right Moves), Stephen "Twitch" Boss (Step Up), Jaimie Goodwin and Allison Holker (So You Think You Can Dance), Kathryn McCormick (Step Up Revolution) and Michael Keefe (Rasta Thomas' Bad Boys of Dance). The dancers have performed with singers such as Taylor Swift and Chris Brown, and have toured internationally in Broadway shows and Cirque du Soleil productions.
Click here to watch the trailer, download the documentary or buy the DVD. The original soundtrack is also available for download.