Nancy Karp + Dancers presents "piano piano"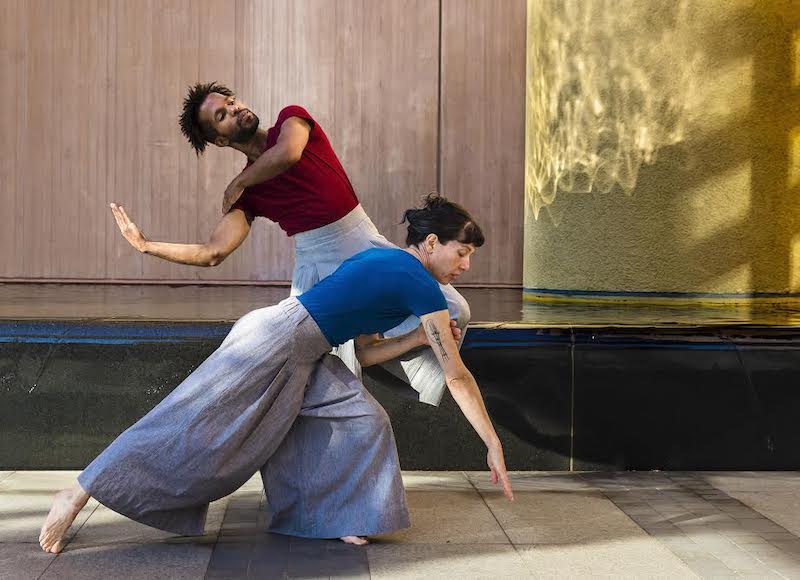 Nancy Karp + Dancers' premiere of piano piano in February 2020 at the Dresher Ensemble Studio in West Oakland, California. The work invites audiences through the building's hallways, balconies, and central floor space. The dancers' relationship to the architecture and the many spaces that appear to be "fixed," will inform how the piece emerges. Audience seating is designed to view the work's many angles.
The company has a long history of creating site-specific work, and piano piano manifests the richness, rigor, and poignancy of Karp's work that audiences have come to expect. "piano piano" is an Italian expression that means: slowly, slowly; gradually, gently, carefully; quietly; take your time; don't rush – you'll figure it out.
On piano piano, Karp states, "I absolutely love this concept as a way of making decisions and going about life. It is this counteraction to the fast paced immediate culture of most everything in our contemporary world that will be at the heart of this new work; not only the pace and gradual unfolding of the performance, but part of the process in creating the work's movement vocabulary, music/sound choices, quality of lighting, and the response/treatment of the Dresher industrial space."
Nancy Karp has been making work in the Bay Area for 40 years. Her work has ranged from evening-length abstract narrative collaborations such as "Memory/Place" "Kalasam", and "Kristallnacht" for formal theater settings to site-specific work such as: "Falling Angels" in the former Del Monte cannery in Emeryville, "On Beauty" for the David Brower Center in Berkeley, "Terrace Canon" at the Kyoto College of Art in Japan, and "La Processione" for the Yerba Buena Gardens.
piano piano features music by Jay Cloidt, dancers Chris Black, Nick Brentley, Sonsherée Giles, Katie Kruger, Amy Lewis, Nol Simonse, and pianist, Marja Mutru.
For more information, visit nancykarp.org