Nashville Ballet reprises 'Romeo & Juliet'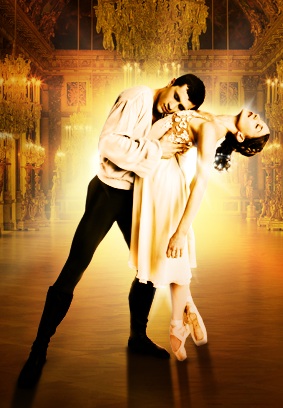 Described by The Tennessean as "enthralling" when it debuted in 2004, Nashville Ballet's Romeo & Juliet returns to Tennessee Performing Arts Center's Jackson Hall April 26–28 to tell the tale of a love so powerful that nothing could contain it – not feuding families, not youth – not even life itself.
Artistic Director Paul Vasterling conveys William Shakespeare's original storyline about the romance of these young, star-crossed lovers through passionate choreography, theatrical performances and an emotionally laden score from Sergei Prokofiev, performed live by The Nashville Symphony. By combining those elements with expansive sets, authentic period costumes and action-packed fight scenes, he fully transports the audience to "fair Verona" in this grand-scale production.
"Although it's set in Shakespeare's time to Prokofiev's timeless composition, this version has some modern influences from West Side Story and Franco Zeffirelli's classic 1968 film," Vasterling said. "Passionate, theatrical performances from our dancers beautifully illustrate the devotion shared between these two young lovers, while professionally coordinated fight scenes and physical choreography offer an action-packed performance."
Nashville Ballet enlisted the expertise of London-based fight coordinator Timothy Klotz to teach dancers how to safely and expertly incorporate sword fighting into their already challenging dance choreography. Klotz was at Nashville Ballet on March 11–15 teaching fight choreography to company members.
"Every little boy grows up watching fight scenes just like the ones we incorporate into the performance, so it's a lot of fun for the male dancers especially to play these characters that are so physical and energetic," said company member Christopher Stuart, who performed in Romeo & Juliet in 2004 and 2008.
"It's also really challenging because we have to keep our dance choreography set to the music, while also adding in the fight choreography and making sure no one gets injured on stage with swords flying."
For the performances, Vasterling plans to incorporate several guest artists from the School of Nashville Ballet and the community at large to fill some of the more theatrical roles. The final casting will be announced the week of the show.
Romeo & Juliet, presented by NFocus, will be held at TPAC's Jackson Hall for only three performances on April 26–28. Tickets start at $35 and are currently on sale to the public. They can be purchased in-person at the TPAC box office in downtown Nashville, by phone at (615) 782-4040 or online. Season tickets that offer up to 25% discount for adults and 50% discount for children are available at www.nashvilleballet.com or by calling (615) 297-2966 x10.
Photo: Nashville Ballet will present Paul Vasterling's Romeo & Juliet at the end of April. Photo courtesy of The Nashville Ballet.