National Ballet Theatre of Odessa touring U.S.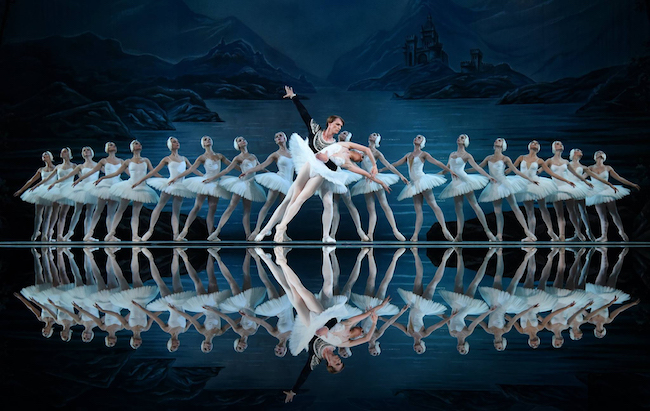 Based in the Ukraine, the legendary National Ballet Theatre of Odessa is making its first visit to the United States this month, featuring 55 ballet stars in a full-scale production of Swan Lake.
With Swan Lake, the talented dancers will bring to glorious life the tale of a young prince who falls in love with a princess who has been transformed into a swan. Based on Russian folklore and German legend, this renowned classical ballet is infamously set to the timeless music of Pyotr Tchaikovsky.
Running two hours and 40 minutes, Swan Lake's choreography is after Marius Petipa and Lev Ivanov, staged by Yuriy Vasyuchenko, the ballet manager since 2009. He's an Honorary Artist of Russia and was an exclusive soloist for the Bolshoi Ballet in its glorious era under the tutelage of Yuri Grigorovich.
Other creative team members include Honored Artist of Ukraine Evgeniy Gurenko (who designed the set), Honored Artist of Ukraine Natalia Bevzenko-Zinkina (who designed the costumes) and dress designer Sergey Vasiliev.
Since 2017, the artistic director of the National Ballet Theatre of Odessa has been the People's Artist of Ukraine Elena Baranovskaya. The company is recognized as one of the most prestigious institutions of classical ballet in Russia and can boast an extremely varied repertoire, carrying the honor and the task to preserve the precious heritage of the great Russian ballets. The company consists of graduates of prestigious Ukrainian and Russian choreography schools.
While this marks the company's first U.S. tour, over the years, due to the many tours all over the globe, the National Ballet Theatre of Odessa has earned its first-class international reputation.
Amongst many other locations, the tour will visit Paramount Theatre in downtown Aurora, IL on Saturday, January 20. For more information, visit opera.odessa.ua.
Photo courtesy of the National Ballet Theatre of Odessa.