National Museum of Dance opens new exhibit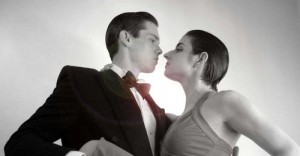 The National Museum of Dance, housed in the historic Washington Bathhouse in Saratoga Springs, New York, welcomes visitors this Saturday, March 21 to its opening reception for 125 Years of Tango: A Walk Through the History of the Dance, a new exhibit focusing on Argentine tango history. Free and open to the public, the reception will feature music, tango demonstrations, hors d'oeuvres and cocktails.
The new 125 Years of Tango exhibition, running through March 2016, will allow museum visitors to view rare footage—some of which will be shown publicly for the first time—and the chance to even learn the dance itself. Beginning with the primitive tango of the 1890s, it chronicles the dance's evolution, right up to the modern tango of today. It presents costumes, music, artifacts and historical niceties committed solely to Argentine tango.
The exhibit is the outcome of the museum collaborating with tango dancer and historian Antón Gazenbeek, whose private collection—the largest tango film archive in the world—makes up much of the installation. For more information on the National Museum of Dance, visit www.dancemuseum.org.
In addition to 125 Years of Tango, the museum is also currently presenting exhibits on: Richard Calmes' dance photography (through April 2015); Guatemalan traditional dances (through April 2015); the 2014 Hall of Fame Inductee Gene Kelly (through August 2015); another 2014 Hall of Fame Inductee, Jaques d'Amboise (also through August 2015) and Dancers in Film (ongoing).
Photo: Dancers Antón Gazenbeek and Natalie Laruccia. Photo courtesy of Natalie Laruccia.