National Water Dance happening April 16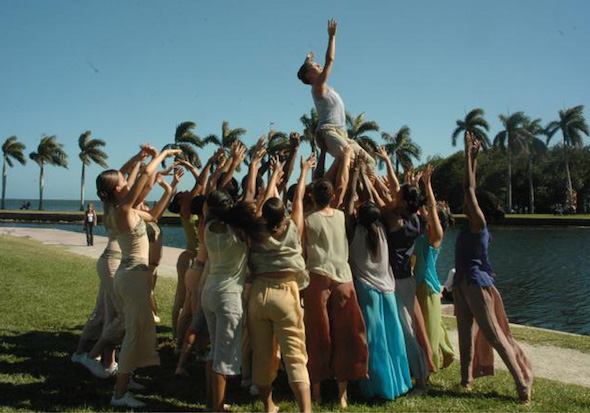 Dance students across the U.S., from Alaska to Florida, will participate in National Water Dance's 2016 event this Saturday, April 16. As in the past, dancers from universities, private studios, elementary schools and even professional dance companies will unite in a simultaneous, site-specific dance at a river, a bay, a lake, the ocean or any water site near to them.
This celebration is designed to initiate a conversation on national "water ethic" in the U.S. – one that can inform and inspire both participants and audience members to take responsibility for conserving and protecting the water that they use and enjoy.
National Water Dance began in 2011 as a local event, initiated by the New World School of the Arts in Miami, Florida, to bring attention to the power and fragility of Florida's waterways. Under the guidance of Artistic Director Dale Andree, National Water Dance, in less than three years, grew to a nationwide event involving more than 70 institutions in 30 states around the country. Participants experience dance as a form of social activism, an opportunity to be part of a "movement choir" that creates social change through art.
An idea first conceived by Rudolf Laban, a "movement choir" is a community of people dancing together for a common purpose. Performances often take place outdoors, in celebration of the environment, and audience members are frequently invited to join the dance.
The event's leaders, based in Florida, connect to participants online, suggesting movement phrases for them to perform.
For more information about participating in the 2016 National Water Dance event, contact Dale Andree at dandree@nationalwaterdance.org. See what schools and universities are contributing at http://se.nationalwaterdance.org and be sure to support them!
---