NCDT opens season with 'Carmen'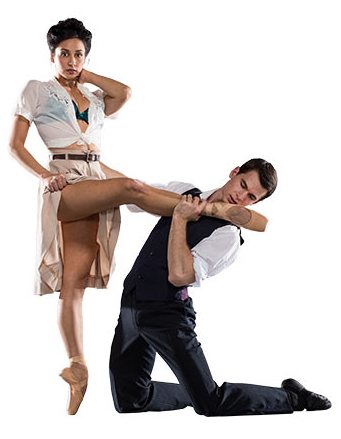 North Carolina Dance Theatre's 2013-14 performance season will have audiences experiencing an inspiring mix of new, contemporary ballets, the retelling of classic stories like Carmen and Othello, and storybook favorites including Nutcracker and Cinderella.
Kicking off the season on October 17-19, NCDT will present Carmen, a story of passion and seduction set in Charlotte, NC. The ballet features Bizet's famous score for opera, but the similarities end there. Associate Artistic Director Sasha Janes' Carmen takes the story of passion and betrayal from Spain to Charlotte, set in 1934 during the textile mill strikes.
In Janes' creation, the character Carmen is as a feisty mill worker who seduces her captor, a National Guard soldier called in to temper the strike. Carmen eventually moves on to a new lover, a baseball star in the Carolinas Baseball League, which was created from textile mills fielding teams throughout the Carolinas.
A thrilling and dangerous tale of ill-fated attraction, Carmen will present a sultry start to NCDT's season, featuring the drama and fury of love from both sides of the story.
As a special bonus, NCDT will start these evening performances with George Balanchine's Western Symphony, a work set on a rugged Old West street populated by cowboys and dance hall girls. Set by associate artistic director and former Balanchine muse Patricia McBride, Western Symphony is a striking classical ballet that calls upon American themes and folk dancing influences.
Carmen and Western Symphony will be presented at the Knight Theater at Levine Center for the Arts. For more information, visit www.ncdance.org. To book tickets, call the Blumenthal Performing Arts Center Box Office at (704) 372-1000.
Photo: North Carolina Dance Theatre opens its 2013-14 season with the story ballet Carmen. Photo by Jeff Cravotta.