NDEO 2019 National Conference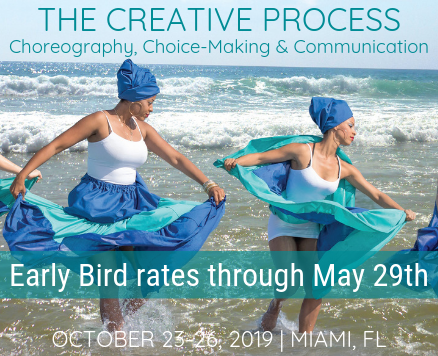 NDEO's national conference explores: The Creative Process: Choreography, Choice-Making, & Communication from Wed. Oct. 23 – Sat. Oct. 26, 2019 at the Hyatt Regency Miami | Miami, Florida
This is an excellent opportunity for in-person professional development for dance educators, the NDEO National Conference includes 200+ movement workshops, master classes, panel discussions, research paper presentations, and networking events.
Register & Pay by 5/29/19 to get the Discounted Early Bird Rate!
Info on how to Register is here!
Go to www.ndeo.org/membertypes to sign up for a membership.
Image courtesy of NDEO