New dance documentary to premiere soon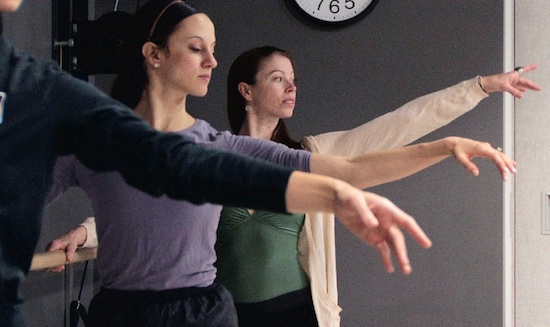 The feature-length documentary Strength and Beauty will be premiering in London, England at the Portobello Film Festival on September 3. The film examines the lives of three ballerinas working at North Carolina Dance Theatre in Charlotte, NC. Each dancer is at a different point in their career ranging from their first year to their fifteenth. They open up about their struggles with weight, motherhood and maintaining personal relationships while pursuing their chosen profession.
The dance documentary offers a differing perspective on the stereotype of a ballerina that has been presented in recent films and television shows such as Black Swan, First Position and the CW's current reality show Breaking Pointe. North Carolina Dance Theatre is a top regional contemporary ballet company run by former New York City Ballet dancers and George Balanchine muses Jean-Pierre Bonnefoux and Patricia McBride.
Filming began on the documentary in March 2011 and lasted one year. The film completed post-production in March 2013. Filmmaker Chelsea Wayant holds degrees from The University of Colorado Boulder and The University of North Carolina at Greensboro. She has taught at several colleges and her films have played in various festivals throughout the United States and across North Carolina on television.
The dancers profiled include Traci Gilchrest, Alessandra Ball and Melissa Anduiza. In the film, Gilchrest is preparing herself for retirement from the stage and offers her perspective as she looks back on the success of her career. Ball is on the precipice of achieving everything she has worked so long for as she will become the senior ballerina at the company upon Gilchrest's exit. Lastly, Melissa Anduiza is in the throes of her very first year as a professional dancer and struggles to keep up with the demands of classic ballet technique.
To learn more about the film, visit strengthandbeautymovie.com.
Photo: Dancers Alessandra Ball and Traci Gilchrest at the ballet barre during rehearsal. Photo courtesy of Adlu Productions.