New dance film 'Battle' streaming on Netflix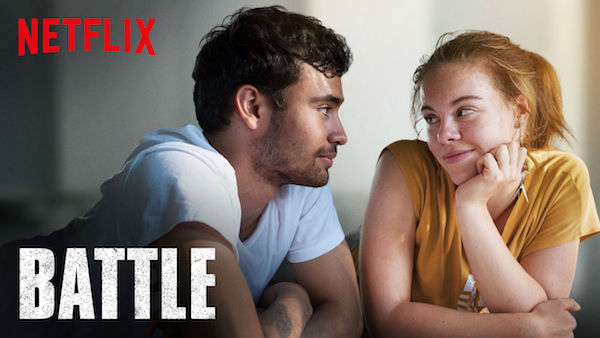 Looking for a new dance movie to enjoy on your break? One where you can kick your feet up and enjoy some stellar dancing? Netflix is here to deliver a fresh dance flick with Battle by director Katarina Launing! (Time to start the popcorn maker!)
As the story goes, a young dancer of privilege living in Oslo, Norway soon finds herself torn between her old life and a new one that's opened up before her. It starts when Amalie (the dancer) finds out her dad has gone bankrupt and they must move from their affluent neighborhood to a lower middle class apartment. As her life falls apart, she's persistent that she will keep dancing.
Finding herself at a youth center practice room, Amalie (played by Lisa "Skam" Teige) meets Mikael (played by Fabian Svegaard Tapia), who introduces her to his hip-hop dance crew. Of course, you know what happens next — Amalie begins to learn hip-hop and finds that she loves it. Now she must choose between her old life of modern dance (and her old boyfriend) and her new affinity for hip-hop (and Mikael).
Battle hit Netflix on December 1. At one hour and 38 minutes, the film is rated TV-MA and features frequent dance sequences. It's based on screenwriter/author Maja Lunde's own eponymous novel.
Decider reviewer Joel Keller wrote, "Because of the quality of the dancing, the great soundtrack, and the chemistry between the two leads, you'll be engaged in Battle despite the predictable plot."
According to an interview with Launing published by Nordisk Film & TV Fond, the dance scenes in Battle were choreographed by Camilla Tellefsen and Lise Tiller. Launing said, "I just sat back and let them take control of the dance scenes."