'New Dances' highlights work by TDC dancers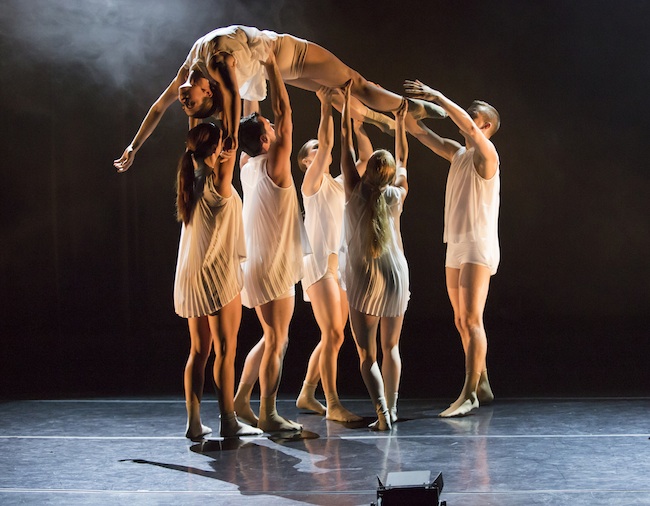 Thodos Dance Chicago is gearing up to let its ensemble call all of their own shots at the company's popular, highly-charged New Dances performance series, set for July 18-20 this year at Chicago's Ruth Page Center for the Arts.
For this evening of new dance discovery, nine talented Thodos Dance ensemble members – John Cartwright, Annie Deutz, Tenley Dorrill, Kyle Hadenfeldt, Brandon Harneck, Jon Sloven, Alissa Tollefson, Diana Winfree and Lauren Zimmerer – are given the opportunity to step out of their role as performers and concentrate on choreographing their own new works.
At Thodos Dance Chicago, ensemble members for the company are carefully selected based on their high level of skill as performers, dance makers and educators. Through New Dances, TDC's artistically multi-dimensional company members are given complete freedom to create their own new work as choreographers and directors, and make all production decisions to support their new work.
Already, TDC's dancers/choreographers are casting their new works with dancers from within TDC as well as with professional dancers who audition from the larger Chicago community. Next TDC's choreographers schedule their own rehearsals, collaborate with Chicago lighting and costume designers, and make decisions with their granted budget as their premiere work takes form.
In addition to a diverse slate of new works created from within, TDC reaches into the Chicago dance community each year and invites a guest choreographer to create a special new work for New Dances. TDC has announced the 2014 guest choreographer is Kristina Isabelle, artistic director of Kristina Isabelle Dance Company and director of HighJinks Productions.
Now in its 14th year, TDC's New Dances is one of the city's earliest, most respected in-house choreography series, and is unique and immensely admired in the national dance circuit. One of the most valuable benefits of New Dances for TDC's dancers/ choreographers is the opportunity to be mentored during the creation process by a panel of top Chicago dance professionals.
This year's panel includes Brock Clawson, a former TDC ensemble member who got his start as a choreographer via New Dances, and whose work has since been seen at the Joffrey Ballet, Milwaukee Ballet and Giordano Dance Chicago; Margi Cole, founder and artistic director of The Dance COLEctive; Jeffrey Hancock, a founding member of River North Dance Chicago; and Zachary Whittenburg, a veteran dancer with companies including Hubbard Street Dance Chicago, BJM Danse Montréal and Pacific Northwest Ballet, now manager of communications at Hubbard Street Dance Chicago.
This diverse and knowledgeable group will convene twice, once in May and again in June, to view a full day of private showings of each new dance. The panel will watch each piece and share their feedback to help guide the choreographers as they prepare to debut their works for the public in July.
"By giving our dancers the framework to create and present their own work, by nurturing and supporting them, and by giving them the rare opportunity to receive feedback from Chicago's most experienced dance professionals, our ensemble members gain critical, hands-on experience not just as performers, but as dance creators and dance producers," explains Melissa Thodos, founder and artistic director of Thodos Dance Chicago. "For 14 years, our New Dances program has made so many of our dancers more well-rounded artists. This has served them invaluably and continually following their careers as performers."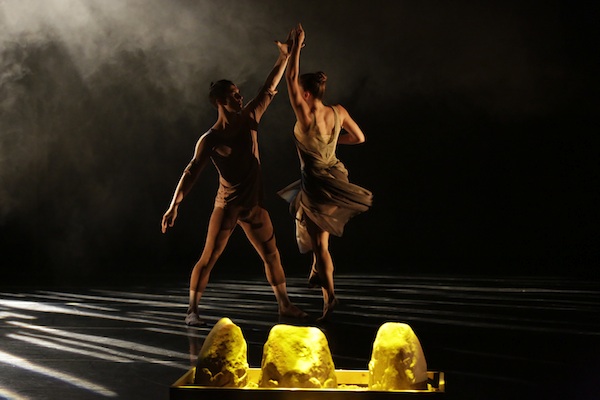 Since the series' debut 13 years ago, New Dances has helped more than 100 Chicago-based choreographers and 200 dance artists develop and showcase their skills and build their reputations. Many works from past New Dances have entered the repertory of Thodos Dance, most recently Panem Nostrum Quoditianum by 2013 guest choreographer Ahmad Simmons.
New Dances creations have been showcased at festivals ranging from Jacob's Pillow to St. Louis' Spring To Dance. Other works have been embraced and received subsequent productions by noted directors like the late Gerald Arpino of the Joffrey Ballet and Jim Vincent, formerly of Hubbard Street Dance Chicago.
New Dances choreographers have gone on to set works on the Joffrey Ballet, Hubbard Street, River North, Dutch National Ballet Project, Dance Kaleidoscope, Atlanta Ballet, Dance Works Chicago, Pittsburgh Ballet Theatre, Idaho Dance Theatre, Grand Rapids Ballet, Giordano Dance Chicago, Eisenhower Dance Ensemble and the second companies of Alvin Ailey American Dance Theater and American Ballet Theatre.
Likewise, New Dances choreographers have won many awards and top honors, including two grand prizes in The Award Show presented by The Joyce Theater Foundation in association with The Dance Center of Columbia College Chicago, Philadelphia Live Arts Festival and On the Boards (Seattle). New Dances veterans have also gone on to win the Ruth Page Award, the Cliff Dwellers Award for Choreography, and a Top Chicagoan in the Arts by the Chicago Tribune.
Performances are Friday and Saturday, July 18 and 19 at 7:30 pm, and Sunday, July 20 at 5 pm. Tickets are $35; $28 for students and seniors; $20 industry (dancers and teachers); $10 for children 12 and under and for groups of 10 or more. For more information or to order tickets, visit thodosdancechicago.org.
Photos: Dancers performing in TDC's 2013 New Dances. Photos by Cheryl Mann.