New York City Ballet's The Nutcracker Live In Cinemas Across America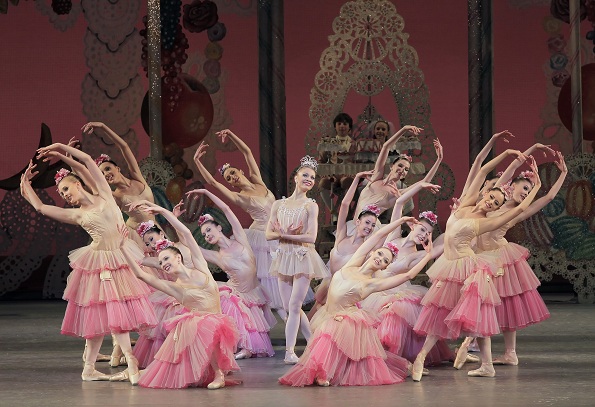 New York City Ballet, Lincoln Center for the Performing Arts and NCM Fathom have announced an agreement to present the Company's acclaimed production of George Balanchine's The Nutcracker™ in 530 movie theaters in the United States for one night only on Tuesday, December 13. The production will be shown live at 6 p.m. ET/ 5 p.m. CT/ 7:30 p.m. MT/PT/HI/AK (tape delay).
Produced by Lincoln Center for the Performing Arts, this program will be broadcast in HD direct from the Center's New York campus through NCM's exclusive Digital Broadcast Network.
In making the announcement, which will mark the first-ever live movie theater broadcast of a New York City Ballet performance, Katherine E. Brown, NYCB's executive director, said "we are thrilled to bring this beloved holiday production to audiences around the country, in what we hope will be the first of many opportunities to present New York City Ballet's extraordinary repertory in movie theaters throughout the world."
Tickets will be available beginning Friday, November 18. Visit www.lincolncenter.org or www.nycballet.com to learn more.