New York Theatre Ballet to present 'Cinderella'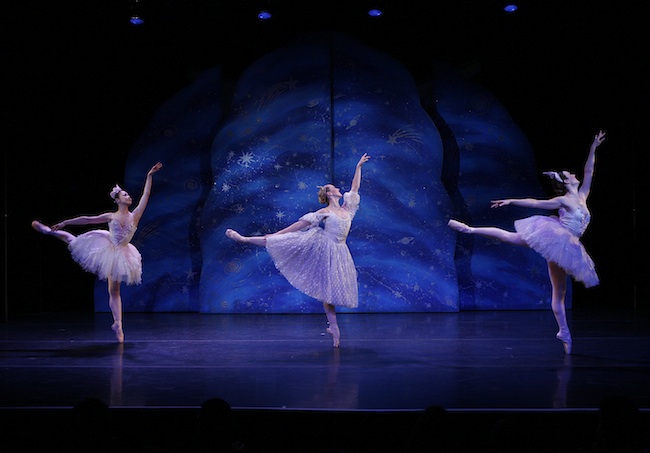 New York Theatre Ballet will present Donald Mahler's Cinderella at Florence Gould Hall in New York City this Saturday, March 1 and Sunday, March 2 at 11 a.m., 1 p.m. and 3:30 p.m.
Called "a really beautiful, culturally rich experience" by Kelly Ripa of LIVE with Kelly and Regis, the production features a dancing clock, wacky stepsisters and everyone's favorite princess, Cinderella.
New York Theatre Ballet's Cinderella features choreography by former Metropolitan Opera dancer Donald Mahler, costumes by Metropolitan Opera's Resident Costume Designer Sylvia Taalsohn Nolan, and sets by renowned artist, toymaker and interior designer Gillian Bradshaw Smith. This ballet is appropriate for girls and boys of all ages.
Following the 3:30 p.m. performance on Sunday, March 2, the special Cinderella's Ball will take place in Gould Hall's Tinker Auditorium. Children of all ages are invited to waltz with their favorite Cinderella character, play games, win prizes, try to find Cinderella's glass slipper, and eat great desserts, with wine for the parents. Children are encouraged to wear their favorite princess Cinderella and Prince Charming outfits. Tickets for Cinderella's Ball are $50 and can be ordered by emailing reservations@nytb.org or calling 212-679-0401 x5.
Cinderella is part of New York Theatre Ballet's Once Upon a Ballet series. The final ballet remaining for the series this season is Carnival of the Animals & Sleeping Beauty's Wedding on May 3 at 1 p.m. and May 4 at 11 a.m., 1 p.m. and 3:30 p.m.
For more information, visit www.nytb.org. Cinderella will be presented at Florence Gould Hall, located at 55 East 59th Street in NYC. Tickets are $40 for adults and $35 for children.
Photo courtesy of New York Theatre Ballet.