Nexstar entering 14th touring season in 2015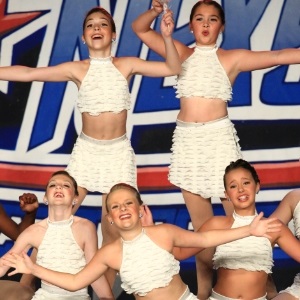 Nexstar National Talent Competition is entering its 14th touring season in 2015 as one of the largest and most successful dance competitions in the world. Beginning on January 30-February 1 in Fresno, California, Nexstar will travel to 50 total cities across the country before it concludes its season with Nationals held in Sandusky, Ohio and Orlando, Florida.
Nexstar, which has mastered the feeling of a well-run, exciting competition, has also managed to facilitate a laid back, positive environment for competitors and parents. All participants have the opportunity to win Nexstar trophies, plaques, pins and cash prizes.
Led by President Kent Helton and Directors Kathy Ryan and Shawn Howard, NexStar's 2015 events are now open to online registration. Competitors can submit entries up to 30 days prior to each competition. Dancers can enter solos (regular, title, fashion modeling or compulsory), duets, trios, small and large group pieces, and lines and productions.
New this year, studios will be required to assign a competition level for each performer when they are registered.
For more information on the 2015 competition season or to register, visit Nexstarcompetition.com.
Photo courtesy of Nexstar.