Nichole Canuso Dance Company Goes on Digital Tour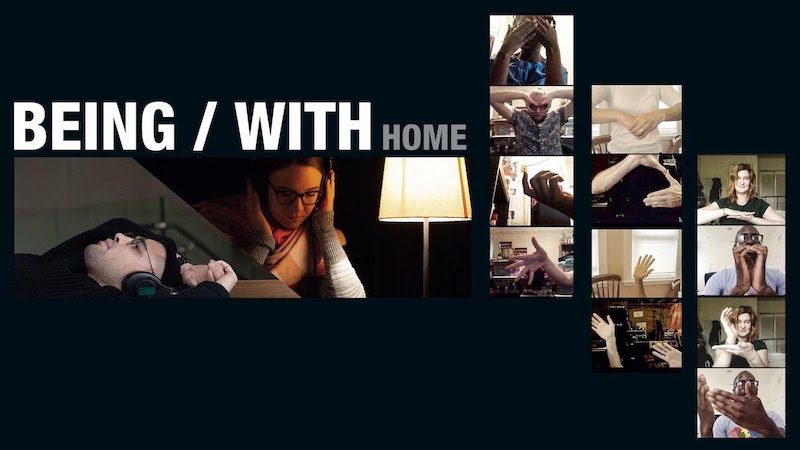 Nichole Canuso Dance Company will present a digital tour of their critically-acclaimed work Being/With:Home. The intimate participatory performance, which explores separation, connection, and the power of listening, will play The John Michael Kohler Arts Center in Sheboygan, Wisconsin from February 11-24, 2021, followed by an engagement at the Bates Dance Festival in Lewiston, Maine from February 25-March 14, 2021.
The online structure of Being/With:Home is the result of writer/choreographer Nichole Canuso and her Philadelphia-based dance company adapting an existing work, Being/With, to the realities of the pandemic environment. Being/With was transformed into Being/With:Home—the Zoom-based work—and first premiered at the 2020 Philadelphia Fringe Festival to great acclaim.
Being/With:Home is built to be experienced from people's own homes, via Zoom. A guided interaction with a stranger, the work directly addresses solitude, intimacy, and adaptive forms of communication and being together. Embracing the objects and memories that populate their own spaces, the two are invited to build something new: a duet with someone unexpected.
Shifting Being/With's script from the site installations to the Zoom platform was both organic and illuminating, according to Canuso.
To participate in a Being/With:Home duet at the Kohler Arts Center engagement, visit jmkac.org/beingwith