Nominations Open: Dance/USA Honor & Ernie Award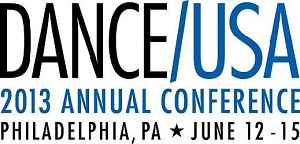 Know someone making an outstanding contribution to dance?

Each year at the Dance/USA Annual Conference, the Honors Celebration recognizes two individuals for their outstanding contributions to dance in America. Presented by the Dance/USA Board of Trustees, the Honor Award celebrates an individual for his/her extraordinary and lasting contributions to the art form, while the Ernie Award pays tribute to an unsung hero of the field of dance.

You are invited to nominate recipients for the 2013 Dance/USA Honor and Ernie Awards. Both awards will be presented at the 2013 Dance/USA Annual Conference next June in Philadelphia.
Deadline: This Friday – September 28, 2012