Northwest Dance Project's 'In Good Company'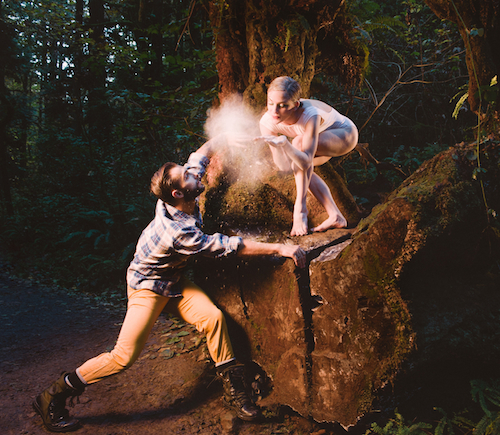 As part of the company's 10th anniversary season, Portland-based Northwest Dance Project will present its annual holiday show In Good Company on December 6-15. Winding the clock back 40 years, the company will be rockin' the Top 40 hits from 1973 in this production.
This magical and festive family-friendly performance is imagined, choreographed and danced collaboratively by Portland's award-winning contemporary dance company. This is not a typical holiday show, but it is certainly a fun and festive experience for the entire family.
Choreographic works offer variations, with grounded floorwork, character dances and breakaway gestural sequences mixing with the company's contemporary balletic vibe. The dancers subtly play fun at themselves and different wintery traditions while offering up a jolly good time.
In Good Company will be presented at the lovely Northwest Dance Project Studio
+ Performance Center, located at 833 N. Shaver Street in 
Portland, Oregon. To book tickets or for more information, visit nwdanceproject.org/performances. The first performance is already sold out, so get your tickets fast!
For a more youthful spin on a holiday celebration, Northwest Dance Project will also present its Kids + Youth 
Holiday Showcase on December 7 at 12:30 and 3:30 p.m. See and celebrate what the studio's students have been working on all season with their instructors.
First up in 2014, the company will tour to Canada in March. Then there will be a special 10th anniversary performance series entitled Director's Choice on April 3-5. Artistic Director Sarah Slipper will select the very best works from the company's incredible all-original repertoire for a spring dance celebration that is brilliant, stunning and hot.
Photo: Northwest Dance Project's Franco Nieto and Andrea Parson. Photo courtesy of Northwest Dance Project.